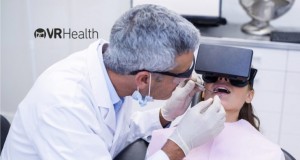 VRHealth, a healthcare technology company providing specialized virtual reality (VR) technology solutions and data analysis, will provide the first virtual reality medical platform for healthcare facilities in the European Union. The new CE registration will allow hospitals, rehabilitation centers, and doctors' offices to benefit from the health and wellness VR solutions. To accommodate medical facilities in the EU, VRHealth will be opening offices in London, UK by Q4 2018.
VRHealth also registered its applications with the FDA and is ISO 13485 certified – their solutions are currently deployed in over thirty hospitals in the United States. From pain management, rehabilitation exercises, to helping children with ADHD focus, VRHealth uses Oculus Go and Rift in combination with their software to provide VR technology solutions for a variety of health challenges. The VR apps available are designed to address pain management for both chronic and acute pain and measure and improve overall health including cognitive games to train memory, measure reaction time and attentiveness, challenge users' body and mind, and neck exercises. VRHealth's software provides a fully immersive experience that engages patients in the therapeutic process.
VRHealth's solutions utilize artificial intelligence (AI) and cloud-computing algorithms to deliver advanced data analytics. Utilizing sophisticated tracking tools, VRHealth provides data analysis, as the patient is engaged in the VR therapy, so that doctors and clinicians can personalize and customize healthcare solutions for their patients.