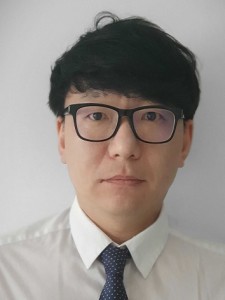 Optical metrology specialist Zygo Corporation (a business unit of Ametek, Inc.) announced the appointment of Young-Hwan Choi as Regional Sales Manager, ZYGO Korea. Choi will spearhead the company's growth strategy in the region by understanding and responding to customer requirements and market conditions.
ZYGO has a 50-year heritage in the precision metrology sector. From its inception, the company has sought to address challenging problems faced by industry, led by motivated employees driving new innovative solutions from concept to product introduction. Over 750 issued patents have been issued to ZYGO scientists and engineers who are actively engaged in professional societies, standards committees, university collaborations, and professional publication activities.
A proven leader across the Korean market with an extensive applications background in light microscopy, electron microscopy, and X-ray CT, Choi brings an insight into the dynamics of the Korean market that will be invaluable to ZYGO moving forward.
Commenting on his appointment, Choi says, "Because ZYGO designs, manufactures, and distributes high-end optical systems and components for metrology and end-user applications, its metrology solutions are ideally suited to the requirements of the burgeoning Korean market-place. The key drivers in Korea are precision, miniaturization, and automation, and ZYGO has a host of technologies that enable innovation in all these areas. With metrology solutions that achieve the highest z-resolution and best resolution texture data available to industry, customers can secure precise and repeatable metrology data cost effectively, optimizing the product development process, and contributing to best-in-class innovative products getting to market in a timely fashion."
ZYGO's metrology systems are based on optical interferometry measuring displacement, surface figure, and optical wavefront. Metrology and optical markets for end-user and OEM applications include semiconductor capital equipment, aerospace/defense, automotive, and research. The technology is also ideally suited to the measurement of key components used in cell phones and mobile devices, an extremely important sector in the Korean market.
Choi concludes, "I am extremely excited about working with ZYGO. There is no doubt that industry's perceptions of optical metrology systems have changed in recent years in Korea and across the world, and its uptake is now growing substantially. There are obvious reasons for this, key among which is its ability to measure without damaging surfaces or features on sometimes delicate components. However, optical metrology also stimulates the move to greater automation in manufacturing due to its inherent speed when compared to contact systems, and also the fact that it can quickly undertake full-field measurement rather than focusing on specific part features one at a time. ZYGO's market-leading optical metrology systems play perfectly to the needs of the Korean market, especially the demands for automation and the move to digital manufacturing, and I look forward to ensuring that we partner with Korean businesses to optimize their manufacturing processes."