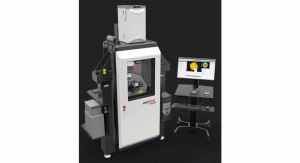 Optical metrology leader Zygo Corporation — a business unit of Ametek Inc. — announces today that it will be revealing its Verifire Asphere+ — which represents the latest addition to the company's Verifire series of laser Fizeau interferometers — at the SPIE.Optifab October 18-21 2021 in Rochester, New York (US).
The Verifire Asphere+ ( VFA+) builds upon the success of the Verifire Asphere Interferometer, which was made specifically for fast, noncontact, high-resolution 3D metrology of aspheric surfaces.
The VFA+ leverages the benefits of Fizeau interferometry through a unique combination of precise, high-resolution, fast, and full aperture metrology for axisymmetric aspheres. This allows faster convergence on deterministic polishing feedback for more efficient surface generation, and coverage of form error and mid-spatial frequency surface characteristics with one instrument. The system is also flexible, with the ability to measure a range of aspheres with only the change of the reference optic.
The VFA+ supports the trend in industry for the prolific use of aspheric optics. Aspheric surfaces are leveraged in a plethora of optical systems and are a powerful way of reducing the number of elements required in a system, simultaneously enhancing a system's performance and reducing size and weight. The ability to produce aspheres cost-effectively and which conform precisely to design intent is of central importance to many manufacturers working in the optics sector. As a result, ultra-high precision measurement systems are critical infrastructure as it is not possible to produce surfaces better than can be measured.
In addition, an optional secondary stage is integrated in the VFA+ to accommodate a computer-generated hologram (CGH) to push aspheric shape coverage even further, accommodating freeform, cylinder and off-axis conic surfaces. This future compatible investment will open the doors for flexible optical fabrication technology. As a result, quality assurance becomes more cost effective, is easier to execute and delivers results more efficiently.
The VFA+ pushes the boundaries of what is possible in the design and production of ever more precise freeform and aspheric optics, and as such is an enabling technology, stimulating innovation in the optics sector. The ZYGO team invites all attendees at SPIE.OPTIFAB to visit them to see the VFA+ in action, and to discuss its use in precision asphere production.
The Verifire series represents a complete line of high-performance metrology instruments for the measurement of plano, spherical, and aspherical surfaces and material characteristics, and provides a variety of proprietary acquisition techniques to ensure optimum metrology in a wide range of environments.