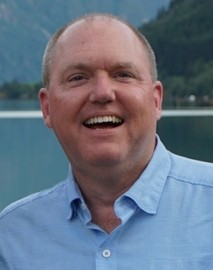 AEye, Inc., a specialist in active, high-performance lidar solutions, today announced the appointment of Rick Tewell to chief operating officer (COO). Tewell has a demonstrated record of leadership and success in building and operating enterprise-scale technology businesses. In his role as COO, he will oversee operations, focusing on the continued industrialization and commercialization of AEye's high performance, active lidar system. AEye's modular hardware design and AI-enabled, software-driven iDAR™ platform allow for a unique distributed, high quality and low-cost model that leverages AEye's world class, automotive-grade, outsourced manufacturing through automotive Tier 1 and contract manufacturing partners.
Tewell joins AEye from Velodyne Lidar, where he served most recently as chief operating officer. During his career, Tewell has held progressively senior roles in both hardware and embedded software across industry-leading high technology companies, including Nvidia, Freescale, NXP and VeriSilicon. He brings more than 30 years of engineering and operations experience, including two decades in automotive electronics.
AEye's active, high performance lidar has set standards for lidar range, resolution and speed across all major metrics. In a recent press release and in the first-of-its-kind validation of high performance commercial lidar, VSI Labs confirmed in an independent report that AEye's lidar system, iDAR, is able to achieve breakthrough performance capabilities. These include up to 1000 meter range at a 10 Hz scan rate, 1600 points per square degree on any object across the Field of View (FOV), over 200 Hz scan rate for full frame and Field of View (FOV), and sensor integration flexibility - enabling the sensor to be mounted behind first surfaces, such as the windshield or grill, with less than 10% observable degradation in performance. AEye's achievements in long range, high resolution performance and flexible sensor integration ensure the highest levels of safety for automotive and trucking autonomy, while uniquely enabling new ADAS features like highway autonomy, as well as flexibility in sensor packaging and placement.
AEye's choice of 1550nm wavelength affords its sensors superior range and resolution in all weather conditions. In combination with its patented, highly intelligent, active scanning, iDAR achieves unparalleled performance among LiDAR sensors. Its system is designed for manufacturability, ensuring automotive-grade reliability, scalability, and price efficiency, with a technology easily configurable to meet the wide variety of ADAS requirements from different automakers, while equally serving a broad array of non-automotive markets.
AEye's customers and partners have the ability to engage in a live test drive with an AEye engineer from the comfort of their own home or office via AEye's interactive web-based demo platform, Raptor.