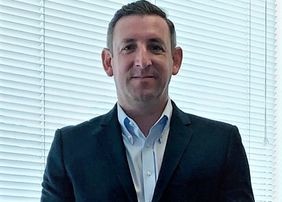 Allied Vision Technologies Inc. has hired Carl Lewis as its new Director, Sales Americas based in the company's US Sales Office in Exton, PA. As the head of the Americas Sales team, Carl will oversee and support sales activities and direct initiatives in this Region.
Strengthening the team
Carl Lewis joins Allied Vision with over 23 years of machine vision solution sales & application engineering experience in multiple market segments and has a proven record of building highly effective teams.
Henrik Ilsby, Chief Commercial Officer of Allied Vision, welcomed Lewis into the Americas Sales Team: "We are excited to have Carl Lewis joining Allied Vision as Director, Sales Americas. I am confident that he and his team will advance business development and direct sales/OEMs, as well as increase our distribution presence in North and South America."
In addition to the Sales Office in Exton, Allied Vision's North American footprint includes the Sales and Support office in Cupertino, California. The R&D, logistics, and manufacturing site in Burnaby, BC, near Vancouver, also provides additional technical resources in the same region.