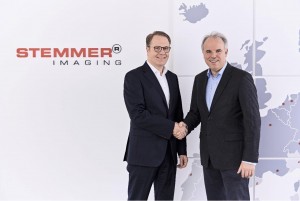 Arne Dehn will take over the position of CEO at Stemmer Imaging from current CEO Christof Zollitsch. Together with the executive board team of Martin Kersting (CTO) and Lars Böhrnsen (CFO), the new CEO Arne Dehn will lead technology provider Stemmer Imaging. Christof Zollitsch will resign from the executive board at his own request.
Arne Dehn takes over the management of the machine vision technology provider on 1 March 2019.
CEO Arne Dehn will be responsible for corporate strategy and development, M&A, sales, marketing, purchasing and HR. Christof Zollitsch will contribute his experience and expertise as a strategic consultant and will remain closely associated with the company.