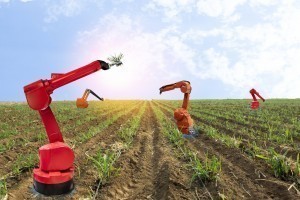 According to a comprehensive research report by Market Research Future (MRFR), "Autonomous Robots Market Research Report: By Mode, Product, End-Users - Forecast Till 2030, the market is anticipated to acquire a valuation of approximately USD 21.2 Billion by the end of 2030. The reports further predict the market to flourish at a robust CAGR of over 16.90% during the assessment timeframe.
Autonomous Robots Market Competitive Analysis
The global Autonomous Robots Market is highly competitive, with several leading players operating in the market. Some of the key players in the market include:
ABB Ltd.
KUKA AG
Fanuc Corporation
Yaskawa Electric Corporation
Kawasaki Heavy Industries Ltd.
Honda Motor Co., Ltd.
Amazon.com, Inc.
iRobot Corporation
DJI
Blue River Technology
The Covid-19 pandemic has had a mixed impact on the autonomous robots market. On the one hand, the demand for autonomous robots in the healthcare sector has surged as they can help reduce the risk of infection transmission. On the other hand, the supply chain disruptions caused by the pandemic have impacted the manufacturing and distribution of autonomous robots. However, the market is expected to recover in the post-pandemic period, as the demand for automation is likely to increase across various sectors.
Industry Trends
The autonomous robots market is witnessing a rapid evolution, with new technologies and applications emerging every day. The following are some of the major trends in the industry:
Integration with AI and Machine Learning: Autonomous robots are increasingly being integrated with artificial intelligence (AI) and machine learning (ML) technologies, enabling them to make more intelligent decisions and perform more complex tasks.
Use of Advanced Sensors: Autonomous robots are equipped with advanced sensors such as LIDAR, RADAR, and ultrasonic sensors, which help them navigate and avoid obstacles in real-time.
Adoption in Multiple Sectors: Autonomous robots are being adopted in multiple sectors such as healthcare, manufacturing, retail, logistics, and agriculture, among others.
Autonomous Robots Market Segmentation
The global autonomous robots market has been segmented based on application, end-user, and region.
By Application, the market has been segmented into logistics and transportation, healthcare, agriculture, manufacturing, aerospace and defense, and others.
By End-user, the market has been segmented into commercial, industrial, and residential.
Autonomous Robots Market Regional Analysis
The global autonomous robots market has been analyzed for five regions, namely North America, Europe, Asia-Pacific, Middle East & Africa, and South America. North America is expected to dominate the market, owing to the presence of several leading players in the region, coupled with the high adoption of automation technologies in various sectors. The Asia-Pacific region is expected to grow at the highest CAGR, owing to the rapid industrialization and increasing adoption of automation technologies in countries such as China, Japan, and India.
These companies are adopting various strategies such as partnerships, collaborations, and mergers & acquisitions to expand their market presence and enhance their product offerings.
The autonomous robot market is constantly evolving and witnessing new developments that are shaping the future of the industry. Some of the recent developments in this market are:
Partnerships and collaborations: Several companies in the autonomous robot market are collaborating with each other to develop innovative and advanced solutions. For instance, in 2020, Boston Dynamics and OTTO Motors announced a partnership to integrate mobile robots with legged robots to optimize warehouse logistics. Similarly, in 2021, Sony announced a partnership with ZMP Inc. to develop next-generation autonomous driving technology.
Advancements in AI and machine learning: The development of AI and machine learning technologies is leading to the creation of more intelligent and efficient autonomous robots. For example, in 2020, Boston Dynamics introduced a new robot, "Spot", which can navigate and map its surroundings using AI and machine learning algorithms. Similarly, NVIDIA announced the launch of its Jetson AGX Xavier module, which is designed to power autonomous robots with advanced AI capabilities.
Increased adoption in healthcare: The COVID-19 pandemic has highlighted the importance of autonomous robots in healthcare, particularly in patient care and infection control. In 2020, SoftBank Robotics introduced a new robot, "Whiz", which is designed to clean and sanitize floors in hospitals, offices, and other public spaces.
Emergence of drones: Drones are increasingly being used in various industries, including agriculture, logistics, and healthcare. In 2021, the startup Skydio announced the launch of its new drone, "X2", which is designed for commercial and enterprise use, with advanced AI and obstacle avoidance capabilities.
Focus on sustainability: Autonomous robots are being developed with a focus on sustainability and reducing their impact on the environment. For instance, in 2021, EcoRobotix introduced a new autonomous robot for precision weeding in agriculture, which reduces the use of herbicides by up to 95%.
Overall, the recent developments in the autonomous robot market indicate a growing focus on innovation, collaboration, and sustainability, which are expected to drive the growth of the industry in the coming years.