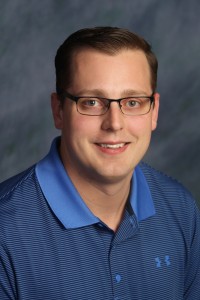 Bristol Instruments, Inc., a specialist in optical interferometer-based instrumentation, announces the addition of Mr. Joshua Eller to its Engineering team. He joins Bristol Instruments in the role of Hardware Applications Engineer.
Josh comes to Bristol from MACOM Technology, where he held a variety of engineering positions. In his most recent role, he served as the primary Optical and Mechanical Design Engineer, where he worked on prototype and production development of a highly-specialized semiconductor laser diode and photonics automated test equipment. Josh earned his B.S. in Physics, with a minor in Chemistry from SUNY Cortland.
Since its founding in 2005, Bristol Instruments has solely focused on designing, manufacturing, and marketing precision instruments using its expertise in optical interferometry. Bristol's flagship products accurately characterize the wavelength and spectral properties of lasers used byscientists and engineers at universities and government and industrial laboratories. They are also used for the development and production testing of laser transmitters used in optical fiber communications. In addition, Bristol Instruments provides interferometer-based products to reliably measure critical physical dimensions of materials such as specialty plastic films, medical tubing, and ophthalmic products. Bristol Instruments is headquartered in Victor, New York (US).