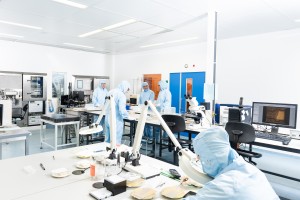 Mintres BV works with diamond, aluminium nitride (AlN) and aluminium oxide (AlOx) and supplies the electronics and opto-electronics industries and research institutions, high energy physics and other scientific communities, flat panel screen industry, and the surgical instruments industry. The company can process ceramics using a wide variety of processes in-house – YAG and UV lasering, metal and dielectric thin layer sputter deposition, photolithography, wafer sawing, RIE (reactive ion etching) and ion beam processing, metal plating together with the relevant metrology systems for process monitoring and product testing. Mintres offers its customers a range of products and services based around diamond and other high-performance ceramics.
Based in the Netherlands, Mintres was launched in 2008 after Element Six sold off its Dutch company to two of its former employees-- Xiao Tang and Clive Hall. Antonio Raspa, EPIC's Senior Photonics Program Manager, spoke with Xiao Tang, Co-founder, Director and Manager Marketing and Sales at Mintres BV about how he got his start, the launch of the company, and plans for the future.
What's the background to you co-founding Mintres BV?
In 1982, after graduating with a BSc in Applied Physics from Chongqing University, China, I worked for a year as a teaching assistant at Chongqing University and in 1983, I came over to Europe to study an MSc in Engineering & Applied Physics at Eindhoven University of Technology.
I worked mainly on the surface properties of semiconductors and after my MSc, instead of going back to China, I did a PhD in Solid State Physics at Radboud University, where I focused on MOCVD growth for solar cell applications. Then in 1990, I moved to ASM International, a supplier of semiconductor process equipment, where I worked as a senior scientist developing CVD aluminium processes for silicon technology. Three years later I became Development Engineer for Drukker International, which was later bought by Element Six, a member of the De Beers Group of Companies and a developer and producer of synthetic diamond super materials. Element Six had a workforce of around 400, and in 2007, as part of their consolidation plans, they decided to sell off the Dutch arm of the company where I was employed. As a result, I together with an old colleague of mine, Clive Hall, managed to put together a sort of management buy-out that resulted in Mintres BV, which we co-founded in 2008.
How has the company developed?
The basic concept was to continue what we'd been doing at Drukker and Element Six, i.e., to provide products and services based on diamond and other high performance ceramics such as aluminium nitride and aluminium oxide for the research institutions and the electronics and opto-electronics industries. We had the patents, the know-how and a variety of in-house ceramic processing processes like YAG & UV lasering and metal & dielectric thin layer sputter deposition and we were confident that we could make the company work.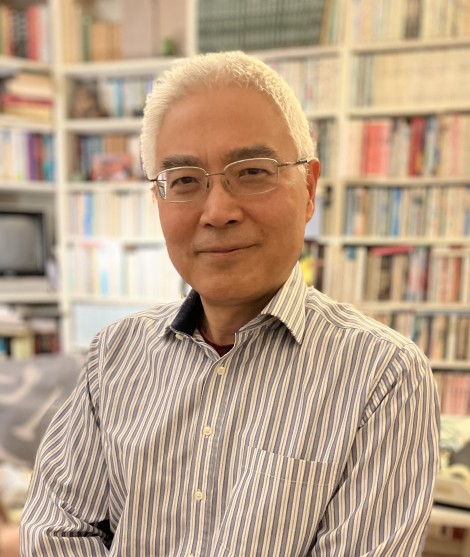 In a nutshell, we've been quite successful. We started with eight people, Clive, me and six colleagues from Element Six and we've grown to a workforce of 45. For the first three years we made a loss, broke even in the next four years, but since then, we've grown year on year. Last month, we took over a company making similar products and at the end of this year we plan to set up a subsidiary in China so we can provide customers with 'made in China' products.
What are your main products?
Our unique products are diamonds for technical and scientific applications, which now account for slightly more than 50 % of our turnover. The rest is mainly aluminium nitrides and other ceramic materials for thermal management products, which are becoming more and more critical.
Who are your customers?
We have two main types of customers. The first are high power customers for transistors, diodes and optical ICs, who are mainly in the US and the other customers are for telecom products, who are based mainly in Europe and Asia and a few in the US. Only around 5% of our business is in the Netherlands. We have quite a few big customers and last year the top eight customers accounted for half of our sales.
What have been your main challenges?
I had never previously seen myself as a director as I was more a technical person. But as Manager of Marketing and Sales at Mintres, I've had to pay less attention to the technical side and focus more on market development. In my previous jobs, we were always complaining that although we had fantastic products, the sales people couldn't sell them. But at Mintres, I've no one to blame except myself and this has given me a fantastic feeling of achievement as everything is now my own responsibility.
Although my partner takes care of most of the finance, as a director I had to understand it from day one and when I started, I did a one-week Financial Training course in Brussels. Having a background in physics and maths I found the course fairly easy and the knowledge I gained has since been very useful. The main thing I've come to realise is that cash flow is the most important aspect of finance.
How do you see the future?
Some parts of the company are quite labour intensive and to reduce future costs, improve efficiency and with an eye to future upscaling, we are thinking about introducing significantly higher level of automation. To this end, we are developing our own prototypes e.g., for AI inspection, for machines we intend to introduce at different levels of our production line. The advantage of developing something on our own is that we will own the IP and won't have to beg for upgrades.
If you started again, what would you do differently?
I think I would do more or less the same. I would start again with technology, although I'm interested in many things including literature, languages, and history. I wouldn't care what I did as long as I could learn many things and the environment was challenging.
What's your advice for the next generation of entrepreneurs?
First, with a high-tech company in Europe, the only way you can survive is to keep on developing new things - not only from the technical point of view but also in terms of developing new marketing strategies to keep your products aligned with the demands of the market.
Second, the support of your partner is essential. In my case I've always talked about work with my wife who's always given me 100% support as she knows what's going on at work, and what the difficulties, challenges and achievements are.
Third, you can go to business school, but it won't tell you how to be a leader. If you're not born a leader, you can only become a successful one by watching how others do it and by trial and error.
Finally, as my mother told me: everything you do is a zero and having a lot of zeros doesn't mean anything unless you can put a 1 in front, which comes from having good health.
Written by Antonio Raspa, former Senior Photonics Program Manager, EPIC
Lab photo courtesy of Mr. Patrick Bongartz