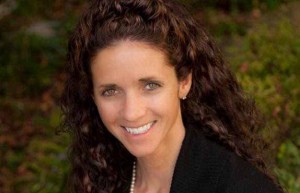 Edmund Optics, a provider of optical and imaging components, announced today the appointment of Marisa Edmund as vice chair to the board of directors.
In Marisa's new role, she will take on greater responsibility in expanding Edmund Optics' global footprint, capabilities and product offerings. As a third-generation owner, Marisa will continue to work closely with Robert Edmund, chair of the board of directors.
"Marisa has been involved in almost every aspect of the organization, directly contributing to the remarkable success of the business over recent decades," said Robert Edmund. "Customers, employees and shareholders can have great confidence in Marisa's leadership and experience to help guide Edmund Optics into the future."
Marisa has over 23 years of experience in the photonics industry as a global leader in direct marketing, sales, organizational development, and strategic planning. Marisa obtained her BSBA from Georgetown University School of Business, receiving top honors, and then pursued her Master's in Business Studies at Stockton University. She is also a Senior Member of SPIE, the International Society for Optics and Photonics.
"Growing up in the company and industry, I have great passion in what we do," said Marisa Edmund. "I look forward to working even closer with the board to drive greater innovation over the next few years and beyond."