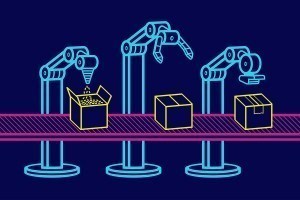 According to SNS Insider "Factory Automation Sensor Market Size was valued at USD 15.64 billion in 2022 and is expected to reach USD 25.69 billion by 2030, and grow at a CAGR of 6.4% over the forecast period 2023-2030." Industrial sensors are designed to detect various types of physical factors such as heat, motion, light, and pressure. They then display the information and transmit it to a computer for further processing. They can also help users maintain the systems' performance by identifying and monitoring changes in the flow, temperature, and pressure.
They respond by displaying the information or transmitting it in computer form for additional processing when they detect physical input. By allowing users to recognize changes in pressure, temperature, and flow, among other features, these sensors enable users to maintain the functionality of their systems and enhance their performance by performing routine maintenance.
Factory Automation Sensor Market Segmentation:
By Sensor Type
Temperature sensors

Vibration sensors

Humidity sensors

Proximity sensors

Pressure sensors

Vision sensors

Others
By Application
Manufacturing

Automotive

Chemicals

Energy & power

Food & beverages

Oil & gas

Aerospace and defense

Pharmaceuticals

Automotive

Others
Dependency on sensor technology contributes to various other sectors
The Internet of Things, Industry 4.0, and the rising trend of industrial automation are the main factors driving the market size for industrial sensors. A wide range of sectors depend on sensor technology since it offers vital information regarding variables including pressure, temperature, flow, gas, location, and humidity sensors, which can have a significant impact on a number of systems or processes. Industry 4.0 advances production and industrial automation in the contemporary day across several industry verticals.
Robotic operations such as debarring, grinding, polishing, and sanding are made possible by a variety of sensing devices.
Manufacturing of sensors is hampered by a lack of skilled workforce and delays in the supply of raw materials.
The manufacturing and sales of sensors have drastically decreased as a result of the coronavirus epidemic, which has impacted the worldwide sensor business. Due to production unit delays or closures, a shortage of workers, and disruptions in the supply chain for raw materials, a number of industries, including manufacturing, automation, and electronics, have been severely impacted.
According to the Association for Sensors and Measurement (AMA), sales in the German sensor and measuring technology sector declined by about 8% in the second quarter of 2020, but only slightly in the first.
Yet, it is anticipated that the industrial sensor industry would resume its upward trend after the COVID-19 epidemic. The adoption of cutting-edge automation technologies by industries is being funded by the governments of many rising economies in order to enhance industrial operations. For instance, Thailand's Ministry of Industry declared in August 2020 that the country will invest in robotic and automation technologies while also emphasizing the development of specialized labor for the upkeep and manufacture of industrial automation systems and industrial robots.