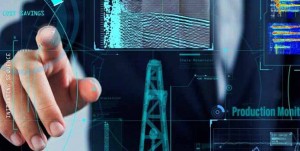 The Fiber Optic Sensing Association (FOSA) announces that Dr. Chris Minto, Engineering Director of member company OptaSense, will present "Towards 1 Billion Sensors: Distributed Fiber Sensing as a Pervasive IoT Contributor" on behalf of FOSA during this week's Optical Networking and Communication Conference (OFC) in San Diego, California.
"Distributed fiber optic sensing (DFOS) is a problem-solver for many industries like rail, pipeline, in-well monitoring, and perimeter and border security," says Dr. Paul Westbrook, Technical Manager with OFS Labs in Somerset, NJ and an organizer of the Photonics for IoT and Sensing Symposium at OFC 2019. Dr. Westbrook added, "With the emergence of Smart City applications, we see DFOS playing a significant role as a part of future telecom infrastructure."
The presentation will provide a technical introduction to Distributed Fiber Optic Sensing, examples of common DFOS applications and solutions, its major benefits, examples of installation methods, and a look at how DFOS is rapidly expanding to provide billions of data points as part of the IoT landscape.
The presentation will occur on Tuesday, March 5th during a session running from 2:00 to 6:30 PM at the San Diego Convention Center, Room 6C.