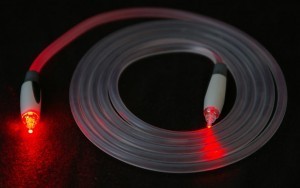 Zion Market Research analysts recently released its latest report on "Fiber Optics Market for Telecom & Broadband, Healthcare, Defense, Private Data Networks, and Other Applications: Global Industry Perspective, Comprehensive Analysis and Forecast, 2016-2022. The following report contains an interpretation of the marketing plan for Fiber Optics Market.
The Fiber Optics Market report covers segmentation such as product line, services, key business-to-business markets, its vendors, sellers, providers, mainstream companies, its global market, and other.
Some of the Major Market Players Are:
Finolex Cable Limited
Australian Fibreoptic Communications
Yangtze Optical Fiber and Cable Co. Ltd.
Ofs Fitel
Sterlite Technologies Limited
Corning Inc.
Fujikura Limited
The Fiber Optics Market report aims to enumerate market size and trends, which is accompanied and put in plain words with qualitative data. The Fiber Optics Market segmentation is carefully analyzed with an observation stage analyzing and the present and past situation. Considering the facts, the likely future situations and estimates for the future are developed. The cultural diversity has always been the main concern for any business. So, we have illustrated this through the geographical analysis which makes easy to understand the revenue flow through each region [Product, Applications, End-Users, and Major Regions].