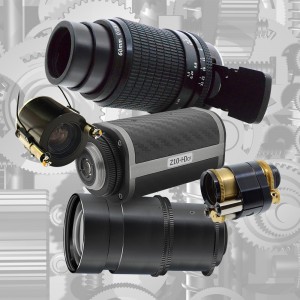 Resolve Optics, a leading international supplier of compact, high performance off-the-shelf and custom optical zoom lenses, recently introduced a focus-tracking zoom lens.
These lenses can be supplied either motorised or non-motorised and provide focus tracking throughout their zoom range.
Mark Pontin. Managing Director of Resolve Optics commented "Focus tracking zoom lens offer the benefit that once set up on your camera they will maintain sharp focus throughout the zoom range of the lens".
He added "The mechanical design of a focus tracking zoom lens means that, unlike an electronic zoom lens, they can be routinely used in environments subject to radiation. Also their rugged, stable and highly reliable operating mechanism makes focus tracking zoom lenses perfect for space, aerospace and military applications.
Resolve Optics has developed the rare capability to produce smaller production quantities of high performance, mounted lenses with the professional look, feel and quality equivalent to the best professional photographic and broadcast TV lenses. Over the last 25+ years, Resolve Optics have developed market leading applications expertise in a range of areas - most notably industrial machine vision, aerospace, broadcast TV, instrumentation, security and the nuclear industry.