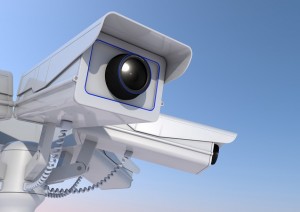 Global Video Surveillance market is segmented based on the System as, Analog, & IP. On the basis of Sourcing Product as, the global Video Surveillance market is segregated as, Hardware, Software, & Service. On the basis of Vertical as, the global Video Surveillance market is segregated as, Commercial, Infrastructure, Military & Defense, Residential, Public Facility, & Industrial.
Video surveillance may be a digitized system that works in any environment and is in a position to extract images and videos which will be compressed, stored and monitored. It uses a television during which signals are transmitted from a tv camera to receivers by cables or telephone links over a communication network or digital link. A growing need for safe and secure living while ensuring the protection of belongings, assets, and infrastructure has propelled a worldwide demand for surveillance measures. India, being on a path of becoming a developed nation, must guarantee the security of its people, resources, private properties, and to remember of internal and external threats; hence, the necessity for such video surveillance measures is increasing quite ever.
According to a report by Markets and Markets, the global video surveillance market is expected to grow more than US$ 74.5 billion by 2026, at a CAGR of 10.4%.
The increasing demand for Video Content Analytics and Video Surveillance as a Service, incorporation of AI in video surveillance systems, increasing demand of intelligent transportation systems, and integration of surveillance with technologies like drones and body-worn cameras are identified because the key opportunities that would escalate the market growth within the coming years. However, lack of standardization, high initial costs, and threat to data integrity still remain the pain points of the market. Moreover, the reduction within the cost of cloud storage solution has surfaced as a key opportunity for service players within the video surveillance market.
Global Video Surveillance market report covers various regions including North America, Europe, Asia Pacific, and Rest of World. The regional Video Surveillance market is further bifurcated for major countries including U.S., Canada, Germany, UK, France, Italy, China, India, Japan, Brazil, South Africa and others.