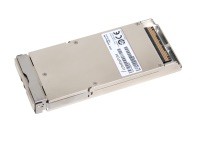 Lumentum Holdings has announced it will exhibit at six trade shows worldwide in the next three months. Lumentum will be displaying numerous advanced products addressing the telecom, enterprise, data center and 3D sensing markets, as well as laser micromachining and laser macromaterials processing markets.
About the Events
Consumer Electronics Show (CES) 2019 — 8–11 January 2019, in Las Vegas, Nevada (US), at the Las Vegas Convention Center. CES is focused on consumer technologies. Exhibitors feature products from all facets of tech: audio, vehicle technology, wireless to drones, and augmented and virtual reality.
SPIE Photonics West 2019 — 5–7 February 2019, in San Francisco, California (US), at the Moscone Convention Center at Booth #1451 – South Hall. SPIE Photonics West focuses on photonics-based technologies. Lumentum will feature its latest products supporting the dynamic 3D sensing, industrial diode lasers, and commercial and ultrafast lasers markets.
Medical Design and Manufacturing (MD&M) West 2019 — 5–7 February 2019, in Anaheim, California (US), at the Anaheim Convention Center at Booth #449. MD&M West is an annual Medtech innovation, communication and solution tradeshows. Lumentum's commercial lasers are often used in medical manufacturing to achieve the highest degrees of precision and quality.
Mobile World Congress (MWC) 2019 — 25–28 February 2019, in Barcelona, Spain, at the Fira Gran Via Conference Center at meeting room #2F1Ex – Hall 2. MWC is an exhibition and conference for the mobile industry. Attendees include mobile operators, device manufacturers, technology providers, 5G wireless solutions vendors and content owners.
The Optical Fiber Conference (OFC) 2019 — 5–7 March 2019, in San Diego, California (US), at the San Diego Convention Center at Booth #3123. OFC is one of the largest global conferences and exhibitions for optical communications and networking professionals. OFC represents the first opportunity for analysts, media and customers to see Lumentum's full optical communications product portfolio post its acquisition of Oclaro.
Laser World of Photonics China 2019 — 20–22 March 2019, in Shanghai, China at the Shanghai New International Expo Centre at Booth #3646 – Hall W3. The conference is one of Asia's leading photonics exhibitions. Lumentum will be showcasing a full complement of commercial, ultrafast and diode lasers at the event.