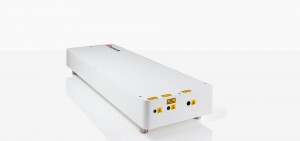 Chromacity today announced a channel partner agreement with photonics experts Market Tech Inc. With immediate effect, Market Tech will supply Chromacity's ultrafast laser systems through its industrial and academic research network across North America.
Chromacity's range of affordable ultrafast laser systems combine high power with very short pulsewidths, making them attractive for multi-photon microscopy, laser-based sensing and FTIR spectroscopy, laser material processing and polymerization.
Chromacity was one of the first companies to offer tunable optical parametric oscillator systems that cover both the near-IR and mid-IR wavelength regions. The laser manufacturer sold its first near-IR OPO to the Chinese market earlier this month, as the Edinburgh-based company continues to expand operations globally.