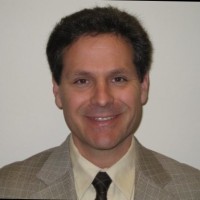 Omega Optical Holdings, LLC, a specialist in precision optics platform backed by Artemis Capital Partners, announced that Dr. Michael J. Cumbo has been appointed President and CEO, effective February 1st. Dr. Cumbo brings more than 30 years of leadership experience in the optics and photonics industry to Omega.
Artemis formed Omega Optical Holdings, LLC in August 2020, upon the acquisition of Omega Optical, LLC, a manufacturer of precision optical filters and coatings, and plans to target further complementary acquisitions. Dr. Cumbo will lead all strategic and operational initiatives to position the platform for long-term growth.
Dr. Cumbo is an experienced optics and photonics industry leader with a successful track record of building world-class optical technology companies in the life science, defense & aerospace, semiconductor, and industrial OEM markets.
Cumbo joins Omega from his previous role as CEO at AIM Photonics, the U.S. Defense Department's $600 million photonics hub in Albany, New York, where he will continue to serve as an advisor to AIM's Leadership Council. Prior to AIM Photonics, Cumbo spent 30 years driving growth and technology development at market-leading optics businesses across the globe, most recently serving as Vice President at AMETEK-ZYGO and as President of IDEX Optics & Photonics.
Dr. Cumbo holds a Ph.D. in Optics, an M.S. in Optical Engineering, and a B.S. in Physics from the University of Rochester, as well as an M.S. in Electrical Engineering from Rochester Institute of Technology. He has 11 patents and authored 22 technical journal papers and conference proceeding articles.