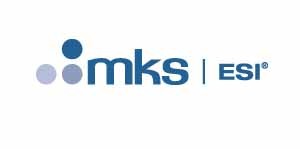 MKS Instruments, Inc., a global provider of technologies that enable advanced processes and improve productivity, today announced confirmation of an order for the ESI Geode HDI via drilling system from TTM Technologies, Inc. ("TTM"), a major technology leader in the HDI PCB manufacturing market, for their facility in Guangzhou, China. The financial terms of the order were not disclosed.
"The market is embracing the economic advantages that the latest MKS innovations offer," said MKS President and CEO John T.C. Lee. "Our Geode HDI via drilling system addresses the needs of high-volume HDI PCB manufacturing, while helping customers secure a technological advantage for current and future product requirements."
"The Geode system offers benefits for a wide range of applications. As TTM encounters increasingly complex base materials and product requirements, we value the flexibility and productivity that ESI's system delivers," said William Ng, Vice President of Supply Chain Management, TTM Technologies.
This order will support TTM's existing manufacturing and future technological development through the use of leading-edge CO2 via drilling technology. Since its recent release to the market, the Geode HDI via drilling system has introduced HDI manufacturers to the performance advantages that ESI technology has provided to Flex PCB manufacturers for decades and has seen strong adoption among the industry's top HDI players.
Developed by MKS' Equipment & Solutions Division, already a market leader in flex PCB laser drilling solutions, the Geode system is optimized to process the rigid HDI PCBs and package substrates widely used in consumer electronics, such as smartphones and other handheld devices. Building on MKS' technology leadership in laser processing for flexible printed circuits, Geode's new CO2 laser technology and control capabilities deliver breakthrough performance. Its superior throughput, refined power control and small system footprint meet the needs of high-volume PCB manufacturers and technology leaders.