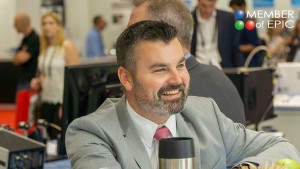 In this article, Jose Pozo, EPIC's CTO, talks to Michael Rotschädl, General Manager at Mountain Photonics, a leading distributor and manufacturer of lasers, light sources, optical measurement systems and a range of photonics products.
Early career
In 2010, after graduating with a degree in Industrial Engineering from the Kempten University of Applied Sciences in Germany, Michael joined Mountain Photonics as a Technical Sales Engineer. His motivation was twofold: first, a small company would enable him to gain an overview of all business processes; and second, a job in sales would allow him to interact with different kinds of people use his natural talents as a teacher and communicator.
At that time, Mountain Photonics was a distributor of a wide range of photonics products such as lasers, light sources and optical measurement instruments, and had built up close relationships with a large number of key suppliers in the sector.
Limitations of a distribution business model
After a couple of years in the job and having undergone training in the technology underlying Mountain's product lines and customer applications, Michael became aware of some limitations of a distribution business model for photonics products.
One was the certain dependency and insecurity: overnight, a supplier could be bought out by a company with their own distribution network forcing Mountain Photonics into a difficult search for alternative products.
The second difficulty stemmed from the realisation that rather than being an industry, the photonics sector was basically an ecosystem comprising many different technologies united in the use of light, but with few, if any, manufacturing standards. On the other hand, exactly this can be seen as a chance: The requirements and the influence of all the different industries using photonic technologies allow the company unique insights in new possibilities.
As a result, unlike other industries which have a wide range of standardised catalogue products to fit a variety of customer requirements, Mountain's portfolio of photonics products was at some points unable to meet all of its customers' requirements. As Michael explains: "Having talked with customers to understand their needs, I was not always able to provide a solution from our off-the-shelf portfolio because the product, they had in mind just doesn't' exist. The alternative was to find a system solution, that was different in terms of the product itself the customer was asking for, but serves the purpose and delivers the same result". Using their technical expertise, market knowledge and close relationships with an extensive network of suppliers and customers, the company would begin by adding value to their suppliers' products and then, in the second stage, co-build systems with their customers.
Michael concluded that the best way for the company's further growth and sustainability would be to invest in an own manufacturing sector with their own developed products – at eye-level with the strong and proven distribution business.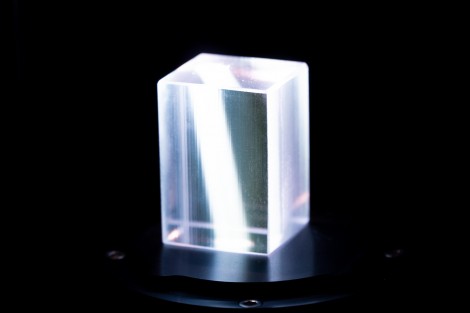 Company growth
Impressed with his ideas on how to grow the company, in 2015, Michael was appointed General Manager to see through the change in strategy.
Mountain's first product was The Hyperchromator, a monochromator specially designed for a laser-driven plasma light source and for applications requiring a fast and tuneable point light source. This device was an important milestone because it marked the beginning of Mountain Photonics' transition from pure distribution to providing customers with solutions that no one else could provide.
Today, Mountain Photonics has a workforce of 9, six of whom are photonics engineers and the company provides solutions for a wide range of technologies from lasers to light sources, equipment for optical measurements, components for high power lasers, all the way to technologies for UV purification, agri-photonics and quantum photonics.
While a big part of their customers are industrial, Michael is particularly proud of Mountain Photonics' contribution to scientific research in the field of non-invasive technologies, which lead to applications that are making a positive impact on people's everyday lives such as health monitoring and checking, for example, the gluten and nut content of foods.
Success factors
Location: Being based close to Munich, which many regards as the capital of photonics, has been key for the company's growth. It's been good strategically not only because of customers in Munich but also because the city is located close to Austria and Switzerland and is therefore in the middle of their main customers in German speaking Europe.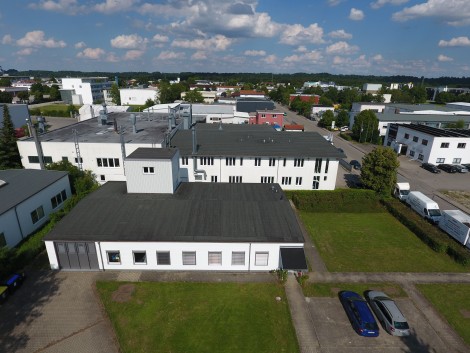 The use of demonstrators: Selling photonics technology to researchers and engineers who have been working in specialist fields for many years can be difficult. In many cases, they have a superior knowledge of both the technology and the applications and are far more impressed by a practical demonstration than by what's said. As Michael explains, although it's important to keep the sales pitch focused on the product, in most cases what finally convinces the customer is to see a working demonstration of the product. For this reason, the company has been investing heavily in demonstration equipment.
The future
Michael's aim in the next five years is for the company to become better known, not just as an established distributor, but also for its technical knowledge, its expertise and ability to provide solutions with own product lines. Currently, supplier products account for around 90% of revenue but the long term objective is to have a more balanced mix of own products and supplier lines.
Services: They also aim to focus more on services, particularly on radiometric and photometric calibration in their own dark lab. Using the optical measurement technology of their manufacturers, the company is able to combine several measuring components such as light source, integrating sphere or spectrometer to one measuring setup. This business is likely to increase as more and more of the big players are out-sourcing their measurement services to smaller companies like Mountain Photonics.
Mountain Photonics also offers hardware and software upgrades for interferometers of various manufacturers. The company handles the entire upgrade process, including removal of the old interferometer, installation of the upgraded interferometer on-site, plus extensive training for the operation of the software.
Light sources: In terms of particular technologies, the company is receiving a growing number of inquiries particularly for light sources in the deep UV and the MID-infrared ranges.
Agri-photonics: Another growth area is agri-photonics such as applications for measuring soil composition to maximise the yields of various crops.
Process control monitoring: Applications for process control monitoring are booming and Mountain Photonics are serving customers not just with cameras but also with laser systems particularly for hyperspectral imaging.
If you started again, what would you do differently?
"To be honest not much. I'd still go into a small company and start in sales because I think this is the best way to get to know how the photonics business works. If I went into a photonics distribution company, I'd still work towards putting added value on suppliers' products and manufacturing our own systems because this is the only way to build a sustainable business".
What are your words of wisdom for the next generation of entrepreneurs?
"Communicate openly right from the start about your ideas and where you want to be in the next couple of years. Follow your dreams and your chosen path and don't change direction because of some temporary changes in your life or personal circumstances".
Written by Jose Pozo, Director of Technology and Innovation at EPIC (European Photonics Industry Consortium).