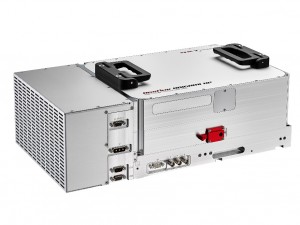 NKT Photonics, a supplier of high-performance ultrafast laser technology, fiber optic sensing systems, and photonic crystal fibers signed a strategic partnership agreement with Oxide Corporation of Japan, a supplier of industrially reliable optical frequency conversion technology.
The two companies will combine their technologies to develop and manufacture a range of ultraviolet and deep ultraviolet ultrafast lasers. The focus will be on lasers with high industrial reliability for the growing and demanding micromachining markets in semiconductor, consumer electronics, and medical.
The first lasers based on the collaboration will be on display at the NKT Photonics booth A3.137 at Laser World of Photonics this week in Munich.