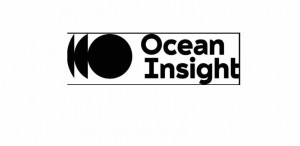 Ocean Applied, a division of Ocean Insight based in Rochester, N.Y., has been named one of the Best Companies to Work for in New York 2023. Ocean Applied was recognized in the Medium Companies category (100-249 employees) and will be feted at an awards celebration on Apr. 19, 2023, in Albany, N.Y.
Best Companies to Work for in New York is a program of the New York State Council of the Society for Human Resource Management (SHRM), in partnership with the Rochester Business Journal, BridgeTower Media and the Best Companies Group.
Rankings were determined on the basis of each company's workplace policies, practices and demographics (25% of the total), and the results of employee surveys on the employee experience (75% of the total). Ocean Applied was one of nearly 30 companies recognized in the Medium Companies category, with winners ranging from hospitality businesses and non-profits to optics suppliers and software developers.
"The employee experience and high engagement of our Ocean Applied team are reflected in this recognition," said Dr. Michael Edwards, President of Ocean Insight. "We are fortunate to draw from the deep technical resources of the Rochester area and to enjoy a welcoming business community to continue to grow our presence there."
Ocean Insight is a leading photonics company comprising three businesses and multiple locations worldwide. Ocean Applied evolved from Ocean Insight's 2019 acquisition of the Rochester-based imaging technologies company FluxData, and today designs and builds industrial-grade photonics systems for material inspection, chemical identification and quality assurance.
In June 2022, Ocean Applied expanded the size of its engineering, production, and support facility in Rochester. The expansion enhances engineering capabilities, testing laboratory, and production operations, reaffirming the company's commitment to one of the country's leading photonics technology hubs.
Ocean Insight has sales, service, engineering, and ISO-certified manufacturing operations in the United States, throughout Europe, and across the Asia Pacific region. In 2022, its company headquarters in Orlando, Florida, was named to the Orlando Business Journal's Best Places to Work list as one of Central Florida's best employers. Ocean Insight is a subsidiary of Halma plc, a global group of life-saving technology companies.