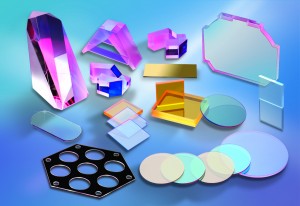 Precision Glass & Optics, a global leader in optical manufacturing, precision thin-film coatings, and complete optical solutions, announces the company's latest capability, the extended operating wavelength range of finished optics from the mid-ultraviolet (0.2 µm) out to the longwave infrared spectrum (15 µm). The extended wavelength is available on high-precision, polished substrates ranging in size from 0.059" to 30" diameter.
According to PG&O's President Dan Bukaty, Jr. "We are constantly upgrading and updating our facilities and capabilities to meet and sometimes surpass the expectations of our customers. This newly announced extended operating range for optics, from mid-UV out to the longwave infrared wavelength, cements our market position as the leading high performance, complete optical solutions one-stop-shop in the optics industry."
The company recently announced a new re-polishing service for dielectric coatings that may not meet specifications, or may have been damaged during production. This unique service of re-polishing substrates provides the optics manufacturer a time- and cost-saving option to replace a dielectric coating that is not working properly, while also delivering a highly precise optic that is finished to specifications (service is subject to review of the original part).
To learn more about PG&O's optics manufacturing, precision thin-film coatings, and complete turnkey solutions for operation from 0.2 µm to 15 µm, please visit: www.pgo.com.