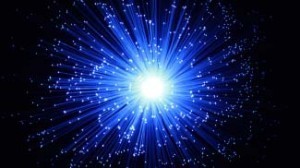 Photonics is a field of study focused on the fundamental aspects of light waves, encompassing the generation, detection, and manipulation of light. The report "Photonics Market is estimated to be US$ 757.3 million in 2020 and is projected to reach US$ 1391.4 million by 2030, at a CAGR of 7.9% between 2023 to 2030, as per the recent study by Coherent Market Insights, Inc.
Photonics involves the proper use of light as a tool for the benefit of humans. Most photonics applications, even though they cover all technical applications over the entire electromagnetic spectrum, range from the near-infrared light to visible region. Right now, research is ongoing in new sectors. These new developments will help further revolutionise the world of photonics. The evolvement of photonics has also resulted in a steady increase in the performance of both OLED and OPV technologies.
Key Trends and Analysis of the Global Photonics Market:
Growing use of optical networks or solutions is one of the key trends expected to propel the growth of the photonics market. For instance, currently, telephone companies use optical fiber throughout their systems as the backbone architecture and a long-distance connection between the city phone systems. Thus, with the growing use of optical solutions in communication technologies, such as optical broadband, the demand for photonics is also increasing. Moreover, with the growing usage of optical networks, as part of the infrastructure, the demand for the technology is also increasing, as telecom companies are investing increasingly to enhance their legacy networks. This trend is expected to continue over the forecast period.
Global Photonics Market – Drivers
Increasing adoption of photonics to propel market growth
Increasing adoption of photonics-enabled products, due to the long-term benefits of photonics, the adoption of photonics products has increased worldwide. In December 2022, delivering new levels of performance and scalability to accelerate the design of photonic integrated circuits for datacom applications, OpenLight launched its 800G DR8 PIC design targeted at data center interconnects. OpenLight has fabricated and tested these wafers using open silicon photonics foundry platform. The design provides users with easy-to-use, validated design approach, offering a scalability with high-speed performance and cost at scale to tackle complex designs.