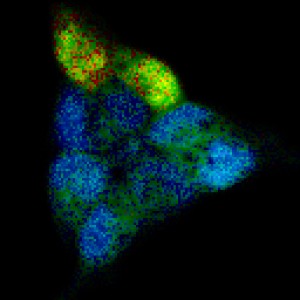 PicoQuant has quite a few treats in store for attendees of this year's virtual SPIE Photonics West (March 6–11, 2021). A major highlight is the launch of the latest multichannel event timer: The MultiHarp 160, a plug-and-play time tagger and Time-Correlated Single Photon Counting (TCSPC) unit that is optimized for applications requiring up to 64 timing channels with an outstanding time resolution of 5 ps and ultra short dead time of less than 650 ps.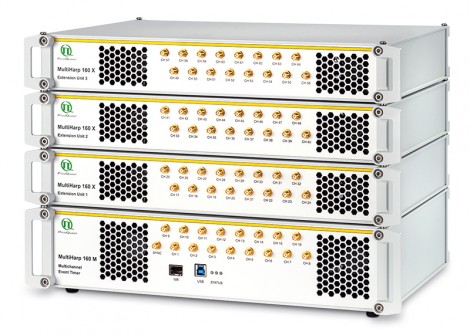 Another highlight is the improved rapidFLIMHiRes approach that enables ultra fast and quantitative fluorescence lifetime imaging without sacrifices in lifetime resolution. An invited talk given by of Sales & Application Specialist Microscopy Dr. Fabian Jolmes explains the inner workings of this improved imaging method and how it helps in studying fast processes such as protein interactiosn or environmental changes.
A second talk by Sales & Application Specialist Spectroscopy Dr. Christian Oelsner explores how PicoQuant's FluoMic add-on can be used to measure steady-state and time-resolved photoluminescence from a positionable, micrometer-sized observation volume. Both talks will be available in on-demand in the Digital Forum from March 6 to 11, 2021.
Like every year, Rainer Erdmann, Managing Director of PicoQuant, Felix Koberling, Head of Development Microscopy, PicoQuant, and Ingo Gregor, University of Göttingen, Germany, host the BiOS session on Single Molecule Spectroscopy and Superresolution Imaging, featuring many fascinating talks by upcoming and established scientists. Due to the circumstances, PicoQuant decided to change its traditional Young Investigator Award to a sponsorship: three upcoming researchers will have their SPIE attendance fees for this year's conference paid for by the company.