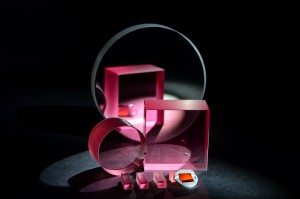 In this article, Francesca Moglia, EPIC's former Photonics Technologies Program Manager, talks to Gintas Jakubenas, CEO of QS Lasers, a Lithuania-based manufacturer of compact, sub-nanosecond high-energy diode pumped lasers.
What's the background of the founding of QS Lasers?
Having parents who both studied physics and my father as a laser engineer, in 1998, I followed the family tradition by enrolling on a four-year diploma in Physics at (Vilnius university) During the course, I worked with lasers and optical coatings, and in 1999, I started working as an optical coatings engineer at EKSPLA, a Lithuania-based manufacturer of solid state lasers, laser systems and optoelectronics for basic research and industrial applications. Then in 2004, I became CTO of Optines Dangos, another Lithuanian company, specialising in thin film coatings, especially optical coatings for lasers.
In 2009 I decided to set up my own optical coatings company,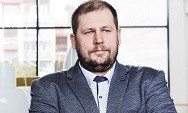 Optonas UAB in Vilnius. Since then, we've developed a wide portfolio of coating capabilities including metallic coatings, advanced coatings (e.g., for ultraviolet, visible and deep IR spectral range) and dielectric coatings - high reflective, low loss and broadband. We can also provide coatings for crystals.
About four years ago, it became apparent that it would be more profitable to use our own coatings with our own lasers - basically to extend from a component level to a full product. I discussed this idea with experienced laser engineer Algis Stalnionis, whom I knew as a customer for 20 years and become friends with. We had a great working relationship and in 2018 we decided to co-found QS lasers.
How has the company developed?
From the start, our main activity was the development, production and sales of lasers and laser systems. Over the years we've introduced some great innovations in our products, and we now specialise in the production of advanced Q-switched short pulse (sub-nanosecond, picosecond) air cooled lasers. The target applications are where high pulse energy, stability and low repetition rates are needed like medical, LIBS and OLED repair. Our lasers cover wavelengths from 266 (447) nm to 1064 nm. These kinds of wavelengths are widely used in applications such as scientific research, medical equipment manufacturing, precision measurement, radar communication, material processing, process control and online detection.
We always take focus on research and development of novel laser system solutions for our customers and market needs with great success.
Since 2018, our turnover has increased by around 300% and we now make around 350 lasers a year with a workforce of 14.
How do you see the future?
We've done our homework on R & D and innovation, and we've passed the danger stage where 9 out 10 start-ups fail. We've successfully developed a range of world-class products and our main goal this year is to start series production for both existing and new products. This will be a big leap for the company as it means securing the investment to move to a much larger facility of 10,000 square metres, four times larger than we have now, with 50% dedicated to clean room production. Our target for the end of this year is to increase production from 350 to 500 lasers, which of course, will mean hiring more staff.
If you started again, what would you do differently?
When I started my company Optonas, we grew organically for about ten years, but it was quite a slow growth. As we were developing the technology, we had to spend a lot of resources on R&D in order to meet industry demands for higher power lasers and shorter pulses, which required new solutions in optics and as well in the full product.
From EU projects today we have a project portfolio of around €7.2 million, which were used to fund automatization of our production and R&D to develop new products.
But on reflection, I don't think organic growth is the best way to grow because with this approach, growth it too slow and it doesn't create enough revenue to be able to delegate tasks. In our case, organic growth meant that I couldn't use my time or my expertise efficiently as I couldn't afford to hire people to do all the things that needed to be done. As a result, I had to do everything myself, like search for investments and even try to rebuild vacuum pumps myself for the system. If I needed to start again, I'd try to secure a much larger initial investment that would enable me to achieve faster growth, better results, and secure enough money to employ people to do various tasks like fixing vacuum pumps and looking for investments. This way, I'd be able to spend more time using my technical expertise to develop final products.
What's your advice to the next generation of entrepreneurs?
My main advice to young entrepreneurs, is an extension of my answer to the previous question. That is, it's good to have an idea but you need to start attracting investments right from the beginning. Furthermore, you will need two to three times more than you think you need. European funded projects are a great tool to start your business, but if you do your homework and work hard, you'll be able to use this seed funding to attract double or even triple the amount from private investments.
If you try to grow organically, like we did for some years, you will see only a low level of growth and revenues, which will make it difficult to fully exploit your own technical expertise and take advantage of new opportunities as they emerge. In my opinion, it's much better to secure enough early investments so you can buy the right tools, equipment, and expertise you need to expand the business right from the start.
Written by Francesca Moglia, EPIC's former Photonics Technologies Program Manager