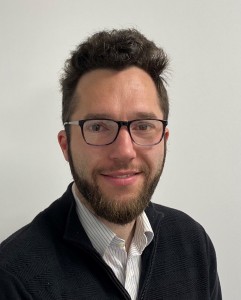 Raptor Photonics Ltd, a global manufacturer of SWIR, CCD, EMCCD and CMOS cameras, is delighted to welcome Nathan Tate, who has joined the company as Sales Engineer. As a key part of Raptor's growth strategy to expand and pursue new markets, Nathan will be responsible for growing sales globally. Nathan has previously held sales positions across different industries.
Raptor Photonics Limited is a high-tech company based in Northern Ireland, which was established in September 2006. Its main focus is to design, manufacture and sell the next generation of high performance, cutting edge, low light level digital cameras.
Benefiting from more than 100 years of combined technological experience in CCD, ICCD, EMCCD, CCTV, SWIR and video design, the company includes leading experts in a variety of key areas, such as:
Analogue and digital signal processing
Digital design including PCI, USB2/3, LVDS, CameraLink, Firewire, GigE
FPGA (VHDL) development for imaging processing
High-speed analogue and digital design
Low noise pre-amp circuit development
High voltage and ultrafast pulse circuit design
Embedded firmware development
Application development in C++, VB & Delphi
Vacuum design
High energy / X-Ray design
Mechanical and Optical design.