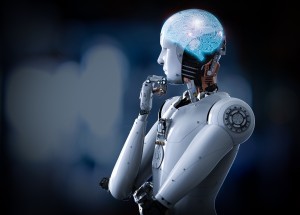 According to a research report "Robotic Vision Market by Type (2D Vision Systems, 3D Vision Systems), Component (Cameras, Lighting, Optics, Processors & Controllers, Frame Grabbers, Deep Learning Software), Deployment (Robotic Guidance Systems, Robotic Cells) - Global Forecast to 2027", published by MarketsandMarkets™, the global Robotic Vision Market size is estimated to be USD 2.4 billion in 2022 and is projected to reach USD 3.8 billion by 2027, at a CAGR of 9.6%. The rising adoption of smart cameras in the robotic vision systems and increasing adoption of 3D vision systems in industrial robotics are driving the demand for the robotic vision market. Moreover, the development in the requirement for quality inspection with automated robotic vision and rising demand for quality products and safety in industrial sector also plays a key role in driving the growth of the robotic vision market.
2D vision systems holds the largest market share in 2021
2D vision systems have been used in industrial applications for longer than 3D vision systems and are simpler to use and less complex to program. The prices of high-quality 2D vision systems are also dropping because of the rapid development in image sensors due to the widespread use of smartphones and other high-tech imaging devices. Hence, 2D vision systems are projected to reach USD 2.6 million by 2027 and account for the larger market share throughout the forecast period.
Hardware segment is expected to hold the largest market share during the forecast period
The hardware market in the robotic vision market was valued at USD 1.8 billion in 2022. The hardware components of a robotic vision constitute the majority cost of the system. This is because the cost of supporting components such as lighting, frame grabbers, and processors and controllers must be considered apart from the camera itself. Certain applications may also require custom-built cameras with specifications, such as focal length and sensor size, defined by the end user. Hence, combining the cost of such components, the market for hardware components is expected to hold a larger share of the market throughout the forecast period.
Robotic cells is projected to be the fastest-growing segment during the forecast period
The vision systems mounted on robotic cells often provide better accuracy and efficiency than robots integrated with robotic vision cameras, as the positioning of the cameras remains the same. Vision systems deployed in a robot cell are often fixed where a target object is presented in a defined position and orientation in a conveyor belt. Robotic inspection cells utilizing vision systems are widely used to automate repetitive and critical inspection tasks. They can easily cover hard-to-access areas in the target object. Therefore, the robotic cell market is expected to grow at a slightly higher rate than that of robotic guidance systems.