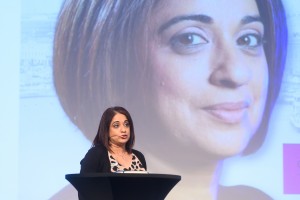 During the Annual General Meeting 2023 celebrated in Helsinki, Finland, the European Photonics Industry Consortium has confirmed Shahida Imani, CEO of Chromacity, to join its Board of Directors. With extensive experience in photonics technology and a deep understanding of the industry, Imani will bring valuable insight and perspective to EPIC's mission of promoting and advancing the photonics industry in Europe.
"We are delighted to welcome Shahida Imani to EPIC's Board of Directors," said Carlos Lee, Director General of EPIC. "She is a highly respected professional, and I am confident that her expertise, from the leadership of Chromacity, experience in raising capital, and her involvement in high-growth SMEs, will contribute significantly to the success of the organization and the members. Basil Garabet, President of EPIC, expressed, "With Shahida's appointment, we welcome the valuable perspectives of SMEs and UK's regional representation to our Board of Directors. We look forward to broadening our horizons with her joining our team."
Shahida Imani is a Chartered Management Accountant, she has worked for a number of high-tech companies including Optos, Voxar, and Odos Imaging, bringing expertise in scale-up and international expansion. Shahida's extensive experience and enthusiasm for photonics make her a valuable addition to the EPIC Board of Directors. With a strategic, operational and financial background and formerly with Optos another great UK photonics success story, Shahida's support for the EPIC Board of Directors provides much appreciated direct knowledge of the day-to-day challenges of rapidly growing a photonics SME addressing diverse markets and delivering products globally.
"I am honored to join the Board of Directors of EPIC and to have the opportunity to work with such a distinguished group of leaders in the photonics industry," said Shahida. "I look forward to contributing my knowledge and experience to help EPIC promote the growth and success of the European photonics industry."
Chromacity designs and manufactures ultrafast pulsed lasers spanning both the infrared and visible spectrum. Their products service customers in scientific, commercial and industrial sectors. With headquarters in the heart of Scotland, Chromacity has built a reputation of technical excellence and welcomes conversations from OEMs to provide bespoke solutions to service their requirements. Successful partnerships and collaborations with leading researchers produce results in areas as diverse as quantum communications and multi-species gas analysis.