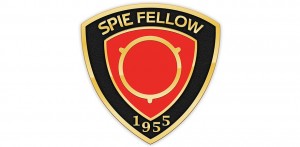 This year, SPIE welcomes 58 Members as new Fellows of the Society. They join their Fellow Member colleagues in being honored for their technical achievements, as well as for their service to the optics and photonics community and to SPIE.
Fellows are Members of the Society who have made significant scientific and technical contributions in the multidisciplinary fields of optics, photonics, and imaging. Since the Society's inception in 1955, more than 1,600 SPIE Members have become Fellows.
Of the notable inductees this year, half are from the United States; the other half hail from countries across the globe, including Australia, China, Germany, Japan, Malaysia, Poland, the Republic of Korea, Singapore, Spain, Switzerland, and Taiwan. This year the Society welcomes its first Fellows from Egypt and Chile: Salah Obayya, a professor of photonics and director of the Center for Photonics and Smart Materials at the Zewail City of Science and Technology, and Sergio Torres, a professor in the Electrical Engineering Department at the University of Concepción.
"SPIE Fellows represent the breadth of our global constituency as well as the technical range, diversity, and ethos of our Society," notes Chair of the SPIE Fellows Committee and TracInnovations Director of Business Development and Sales Michelle Stock. "I'm delighted that we have continued to diversify our Fellow Membership geographically this year. With our 58 new inductees, we recognize and celebrate the innovative technologies and scientific breakthroughs developed and generated across the optics and photonics industry by our Fellow Members in academia, industry, and government, as well as their long-term contributions to SPIE. It's been a pleasure to work with the Fellows Committee to honor these new SPIE Fellows, and a pleasure to acknowledge each one of them for their professional successes."