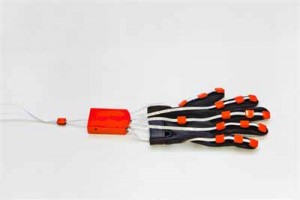 Surgical robotics systems are designed and created to reach areas that are difficult or out of reach of a surgeon without making a large incision. The advancement in technology has led to an exponential growth in robotic-assisted surgical procedures. Medical centers are expected to deliver high-quality care options by offering efficient and precise surgical procedures, reducing patient discomfort.
From an industry perspective, technological advancements required in the surgical robotics field include a reduction in the size and cost of capital equipment, integration of Artificial Intelligence, the inclusion of haptics, and the development of long-distance telesurgical robotics. Currently, the market for next-generation surgical robotics is focused on three revolutionary technologies, namely, miniaturized surgical robotics, autonomous surgical robotics, and teleoperated surgical robotics.
As per the global next-generation surgical robotics report, the surgical robotics market was estimated at $10.9 million in 2019. The market is anticipated to grow at a CAGR of 44.6% during the forecast period 2020-2030. The growth of the market can be attributed to rising pervasiveness of chronic disorders, and a growing global population coupled with the geriatric population. Some of the key players contributing to the global next-generation surgical market include Activ Surgical, Inc., AVRA Medical Robotics, Inc., CMR Surgical Ltd., Corindus Vascular Robotics, Inc. (Siemens Healthineers AG), and Memic Innovative Surgery Ltd., among others. While some of the key technologies associated with next-generation surgical robotics include Haptics and Artificial Intelligence (AI).
Haptics
Haptics is related to the sense of touch, which provides the surgeon with information relating to form, shape, texture, and different physical parameters. Currently, only two conventional surgical robotic companies, namely TransEnterix, Inc., and MedTech S.A. (Zimmer Biomet Holdings, Inc), are successful in providing haptic technology.
Artificial Intelligence
Artificial Intelligence (AI) in surgical robotic platforms is expected to offer new opportunities to make work safer, increase productivity, and save the valuable time of the people. Artificial intelligence is an attempt to minimize or even eliminate the risk of human error. Surgical robotic platforms that are enabled with artificial intelligence offer high accuracy in assisting surgical procedures in reducing the variations that could affect the health of the patients. The conjunction of AI and surgical robotics can be segmented into three different levels of intelligence, including assistive, guidance, and autonomous solutions.