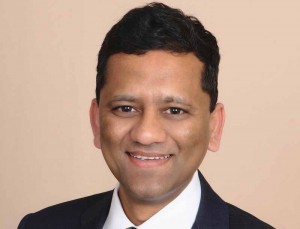 Teledyne Princeton announced that Ravi Guntupalli has been promoted to the position of Vice President and General Manager of Teledyne Princeton Instruments, part of Teledyne Technologies, Inc.
Mr. Guntupalli has been an integral part of the Princeton Instruments team for more than twenty years, most recently as Vice President, Sales and Marketing, and with previous positions in product management at Princeton in the life and physical sciences markets. Ravi holds a Master's degree in biomedical engineering from University of Akron and a Bachelors in electronics and instrumentation from the Birla Institute of Technology and Science (Pilani), India.
Teledyne Princeton Instruments is part of the Teledyne Imaging group and a world leader in the design and manufacture of high-performance CCD, ICCD, EMCCD, emICCD, InGaAs, and back-illuminated sCMOS cameras; high-throughput spectrographs; complete spectroscopy systems; and optics-based solutions for the scientific research, industrial imaging, and OEM communities.
Teledyne Imaging is a group of leading edge companies aligned under the Teledyne umbrella. Teledyne Imaging forms an unrivalled collective of expertise across the spectrum with decades of experience. Individually, each company offers best-in-class solutions. Together, they combine and leverage each other's strengths to provide the deepest, widest imaging and related technology portfolio in the world. From aerospace through industrial inspection, scientific research, spectroscopy, radiography and radiotherapy, geospatial surveying, and advanced MEMS and semiconductor solutions, Teledyne Imaging offers world-wide customer support and the technical expertise to handle the toughest tasks. Their tools, technologies, and vision solutions are built to deliver to their customers a unique and competitive advantage.