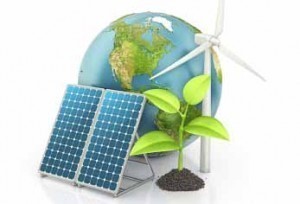 The U.S. Department of Energy (DOE) announced a notice of intent (NOI) for the Office of Electricity (OE) to issue a $4 million funding opportunity announcement (FOA). This FOA aims to enhance grid reliability and resilience given the availability of advanced data collection and analysis to develop the grid of the future.
"The electric power industry is witnessing an explosive growth in the volume, variety, and velocity of utility data," said Gene Rodrigues, Assistant Secretary for Electricity. "We will need the data and analysis to accelerate pathways towards our grid modernization goals."
The tsunami of data from the Advanced Metering Infrastructure, specifically, as well as sensors with fast-streaming data sets, have challenged the traditional methods of utility data acquisition, use, and storage. Advanced analytics from sensor data must consider the physical system capabilities and human factors that will lead to follow up actions.
This FOA seeks to establish a portfolio of projects that demonstrate the various geographic, economic, and climate conditions that comprehensively help assess the deployment of advanced sensor technologies. DOE strongly encourage demonstrations and direct partnerships with data providers and power sector utilities to ensure analytics meaningfully support planning and operations decisions. DOE envisions that the awarded projects will include both Research and Development (R&D) and Demonstration tasks.
Although DOE is not requesting comments on this NOI, interested parties can submit comments via FOA3127@netl.doe.gov. DOE will not address questions at this time regarding the FOA issuance. Details on how to submit questions and comments will be in the FOA, if released.
Learn more about OE's work here.