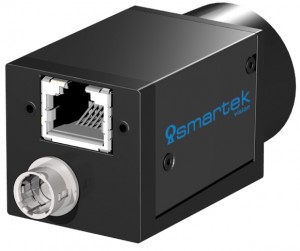 At the UKIVA Machine Vision Conference & Exhibition, taking place on 16 May in Milton Keynes (UK), Framos will present its imaging portfolio for intelligent vision, a technical expert talk on embedded vision and live demonstrations of the Intel RealSense Technology Suite and the new 25-GigE interface standard.
Visitors can expect to see the latest imaging sensors from Sony and ON Semiconductor as well as the latest 25-GigE camera series Bolt from Emergent Vision to enter next-level vision applications in quality and speed. Framos will educate current and potential users about advances in machine vision, 3D technology and embedded vision and provide practical solutions to industry-specific challenges.
For easy integration of 3D technology equipping machines with human-like senses and the ability to see, sense, understand, interact and learn, Framos will showcase Intel's RealSense product suite. Lighting for vision systems from EffiLux and Falcon plus high-speed CoaxPress solutions from Tattile will be shown. In addition, Framos will present an expert's talk on "What is Embedded Vision," highlighting what exactly it is and how is it different from regular vision. The seminar will provide clarity why the industry as a whole is migrating to embedded vision, an understanding of the Vision of Things (VoT) and examining why it is becoming more important and how it relates to the Internet of Things (IoT).