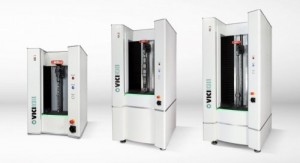 VICIVISION designs, manufactures and distributes optical measuring machines for turned and ground parts.
With these non-contact instruments it is possible to take lots of measurements in a matter of seconds, such as static, geometric, thread, form or nut measurements.
There are a lot of possible applications: turbines measurement, valves, dental and medical components, camshafts, crankshafts, fittings, turned threads, screws, bolts and turned parts in general.

1. VICIVISION M Series:
The M Series is designed for subcontracting and general turning.
M1 – M1 models are ideal to measure flank multi-spindle lathes or sliding head lathes, while M2 and M3 models work with small components to 900x140 mm.

2. VICIVISION X Series:
The X Series is specific for micro-mechanical
components, watch parts and dental and
biomedical screws. It represents an
exclusive sector-specific solution.
3. VICIVISION TECHNO Range:
The TECHNO Series is designed for the automotive industry: camshafts, turbines, constant velocity joints, transmission shafts, valves, pistons, crankshafts and much more.
It is a modular range that allows you to choose the most suitable measuring range between 20 different possibilities, starting from 300 x 40 mm up to 1250 x 180 mm.

4. Vicivision Prima
Discover VICIVISION Prima: the range that brings optical measurement to every turning company!

Where and when: EMO Milano – from 4th to 9th October 2021 | HALL 7 | STAND F38 – G43.