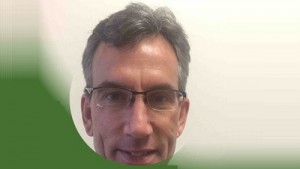 Vislink Technologies, Inc., a global technology leader in the capture, delivery and management of high quality, live video and associated data in the media and entertainment, law enforcement, and defense markets, today announced that Steven Teese has joined the company as Vice President of Sales for the Americas, effective immediately. Mr. Teese will lead Vislink's sales organization in the Americas, with a keen focus on accelerating the penetration of Vislink's market-leading video communications solutions in key public safety and live production markets.
"We are very pleased to announce the addition of Steven Teese to the Vislink team," said Mickey Miller, CEO of Vislink. "His arrival marks a significant milestone for Vislink, as we aim to expand our market presence and explore new revenue opportunities in key sectors. Steven brings an impressive track record of sales leadership and catalyzing growth with companies including Motorola Solutions, WatchGuard Video and Honeywell. He has extensive experience in the public safety market, which is an excellent fit for our robust and secure video downlink solutions. We are confident he will play a key role in enabling us to identify and seize new growth opportunities."
Steven Teese has a strong track record of building high performing sales teams. As National Sales Director for Watchguard Video, the premier cloud-based SaaS provider of in-car-video and body-worn video solutions provider to law enforcement agencies, he led the growth from startup to $150 million in sales, resulting in an exit to Motorola Solutions.
Steven Teese said, "Throughout my career, I have had a passion for serving causes greater than my own. Along the way, I have gained invaluable experience in solution sales and leadership development. Now, as Vice President of Sales for the Americas at Vislink, I stand ready to lead the impressive sales team that will drive remarkable growth. With unwavering enthusiasm and a growth mindset, I aim to solidify and expand Vislink's position as the premier supplier of reliable, scalable video-centric networks in the Americas."
Steven originally joined WatchGuard in 2007 after holding key sales management positions for over two decades with Honeywell in their ACS Division. At that time, WatchGuard Video had recently developed a digital in-car-video solution for the police industry. The leadership team had a single purpose: to serve those who serve in their cause for truth and justice. As National Sales Director, Steven oversaw all onboarding, product and sales training, development and coaching of the sales organization, enabling WatchGuard Video to become the premier worldwide manufacturer of in-car video solutions. In 2016, WatchGuard Video expanded its portfolio to include a body-worn camera manufacturer. By 2019 the company had become the second largest provider of body- worn cameras in the Americas.