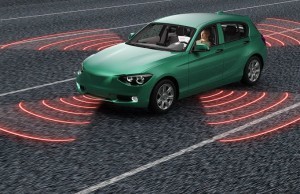 The global automotive lidar market is anticipated to grow at a CAGR of 29.6% during the forecast period 2018-2028, according to the "Global Automotive Lidar Market" report recently released by ResearchandMarkets.
The global automotive industry is experiencing a huge surge of technological advancements and evolution since its origin in the nineteenth century.
Many prospects for growth in the market are being created due to the convergence of various emerging technologies in the industries within the automotive ecosystem such as driverless vehicles, advanced vehicle sensors, and connected vehicle technologies, among others.
This has now led to the advent of Advanced Driver Assist Systems (ADAS) for automobiles. ADAS is expected to pave its way through semi-autonomous vehicles and ultimately, towards fully-automated vehicles.
There has been a growing number of vehicle-related on-road fatalities because of the increasing number of vehicles on the road, and such incidents are bound to increase in the coming years. Perceiving this lack of safety in vehicles and driving process, there is a massive demand for ADAS features and functionalities in a vehicle in the current automotive market.
However, ADAS and driverless vehicles work on the input provided by automated systems, therefore, necessitating the need for more accurate and dense data provided to the system. Cameras/RADARs/ultrasonic sensors are unable to meet these sensing requirements due to various operational limitations of these sensors, which in effect, raises the need for the usage of Light Detection and Ranging (lidars) for a higher level of automation.
The high growth rate in the volume of lidars is predicted due to rising customer demand, extensive usage of lidars in high-level automated vehicles, and an anticipated decline in manufacturing prices of lidars after the commencement of mass production.
It has been observed that the automotive lidar industry is experiencing rapid growth.
The global automotive lidar market is driven due to various factors influencing the market such as the increasing adoption of autonomous vehicles by automotive OEMs, the growing safety concerns in the automotive ecosystem, and the high investments in the recent years by various investors and companies. The eventual increase in acceptance by OEMs for using lidars in autonomous vehicles is expected to facilitate a higher growth rate for the automotive lidar market.
There are also various challenges which currently hinder the growth of the lidar market such as high prices of automotive lidars, and the complex design and development of lidar safety systems among others.
At the same time, automotive lidar market, being at early stage, provides several opportunities for both lidar and semiconductor chip manufacturers for further growth and innovation such as the prospect of being an early market-entrant and a market leader in the automotive-grade lidar segment, which is yet to be fully explored by many lidar companies, among others.