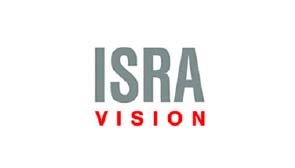 ISRA announces plans to pursue activities to take the company into the future with its current focus on smart factory automation. In addition to a comprehensive innovation road map and a broader product range for industrial automation, the strategic development of its structures and the targeted expansion of its management team represent important planned steps for future business in this market.

With a distribution network to be built up simultaneously, ISRA is planning to successively enter new markets for connected automation with Machine Vision. The primary focus here is on combining ISRA's 3D machine vision expertise with robot automation both in the automotive industry and in production outside the automotive industry. The envisaged 3D embedded machine vision automation is one of the strategic priorities on the path to achieving the next milestone of more than 200 million euros in revenues.
Guido Hettwer joins executive management
ISRA strengthens its organization by appointing Guido Hettwer, an expert with more than 20 years' managerial experience in large organizational structures as well as keen knowledge of the market, as a new member of the Executive Management. Mr. Hettwer has previously worked in various managerial positions at Bosch Rexroth and has strategic and operational expertise, giving him very good preconditions to implement successfully the next steps toward smart factory automation, together with ISRA.