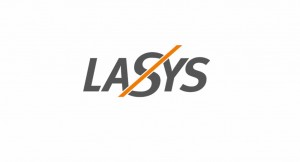 With the increasing spread of the novel coronavirus and the adopted Ordinance on infection protection measures (Corona-regulation) of the state government of Baden-Wuerttemberg, organizers of Messe Stuttgart have moved LASYS, International Trade Fair for laser material processing to 23 June 2022. LASYS usually takes place every two years, and it was scheduled to take place in June of this year in Stuttgart, Germany.
"The health of exhibitors, visitors, supporters and employees of the exhibition is our top priority," said Thomas Walter, Head of Industry & Technology and a member of the management at Messe Stuttgart. One would like to offer exhibitors, project partners and visitors planning security and bridge the waiting time until the next trade show in 2022 with alternative formats. Launch is scheduled the second new "LASYS-meets" events on the topics
"Laser materials processing and for medical devices" and
"Laser system solutions and applications for the tool, model and mold"
during the T4M - Technology for Medical Devices, trade fair for medical technology, (4 to 6 May 2021) and the Molding Expo, International Trade Fair tool, model and mold, (8 to 11 June 2021).
LASYS is an international trade fair consistently on system solutions for laser material processing. Since the start of the fair in 2008, it has successfully established itself as a user platform for laser system solutions and applications. Sector and cross-material LASYS appeals to particular decision makers from the international industry.