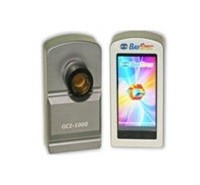 The past five years have seen an increase in the use of unmanned aerial vehicles (UAV) platforms for applications. High-altitude UAV platforms offer opportunities for atmospheric science while small light-weight aircraft are suitable for monitoring crops, coastal algal blooms and large areas of vegetation. Due to the growing demand in hyperspectral cameras for airborne use, Mapping Solutions has partnered with manufacturers to bring its customers solutions for their remote sensing and Geographic Information Systems (GIS) needs. These partners include:
• HySpex: The HySpex line of hyperspectral cameras are a result of the knowledge and experience accumulated through more than a decade of research activities in the field of imaging spectroscopy. The design is flexible and can cover a wide range of applications including airborne, military, field, laboratory and agriculture applications, according to the company.
• Cubert: The Cubert Ultra-High-Definition (UHD) Snapshot Hyperspectral line provides full-frame, non-scanning, real-time imaging spectrometers. The technology combines the simplicity of a point-and-shoot camera with the precision of hyperspectral imaging. This system also has real-time hyperspectral video capabilities, according to the company.
• BaySpec: BaySpec's Handheld OCI Snapshot Hyperspectral and Multispectral Imagers bring high-performance imaging in a handheld form factor weighing only 450 grams (g). The Imagers can acquire full, continuous visible-near infrared (VNIR) data with simple point-and-shoot operation. The OCI camera series also comes in a push broom format and both can be integrated for lightweight UAVs, according to the company.
Mapping Solutions and its partners will be exhibiting at Photonex 2014 on 15-16 October in the Ricoh Arena (stand E33) in Coventry, UK.