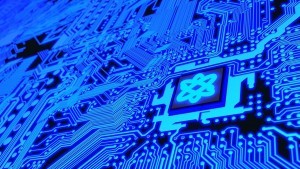 The 'electronic revolution' that changed the way we communicate and stored information paved the way for a 'photonic revolution'. Optics and photonics technologies have taken center stage in modern life, as they enable the inspection and manufacture of integrated circuits in all electronic devices that are in use. The extensive deployment of fiber-optic telecommunication networks has created new opportunities for the growth of photonics technology. As current technologies are progressing in terms of capacity, speed, and accuracy, photonics technology may offer powerful new solutions.
Optics, being the most significant method for long-haul transmission, and a key to send information over non-trivial distances, has opened up new avenues of the growth for the photonic integrated circuits (PIC) market. Considering the scope of progression in photonics technology and high penetration of photonic integrated circuits across industries Transparency Market Research conducted an exhaustive analysis of the photonic integrated circuits market. In its latest study, TMR offers information that will help stakeholders understand the market dynamics and how have new technologies have impacted the business decisions of key players.
How growth has transitioned the PIC market
Photonics technology has seen tremendous advancements since the discovery of the laser in 1960. The most remarkable progress in the use of this technology was the use of light as a carrier of information. This technology has now proliferated in almost every industry vertical, including healthcare, food and beverages, and telecommunications. However, photonic integrated circuits are still in the nascent stage as opposed to electronic integrated circuits that have been there for more than 35 years.
With increasing video traffic, there is high demand for communication systems for the Internet, which can only be met by photonic integrated circuits. According to TMR's study, the PIC market is anticipated to rise from its 2018 valuation of ~ US$ 503 Mn to reach ~ US$ 3.3 Bn by 2027.
However, the huge power consumption and complexity of the design may confine the expansion of the photonic integrated circuits market. This restraint creates a vital space for the development of new technologies, thus intensifying the competition in the PIC market.
Key trends influencing the market
High Demand for Indium Phosphide (InP)-based PICs
Using InP in PICs offers significant performance advantages over other substitutes such as silicon. Moreover, they find extensive applications in data transmission and telecommunications, since InP is the most important material for the generation of laser signals, and the conversion of those signals back to the electronic form. The growth of 3D-sensing applications across the industrial sector has further strengthened the demand for InP-based PICs in the photonic integrated circuits market.