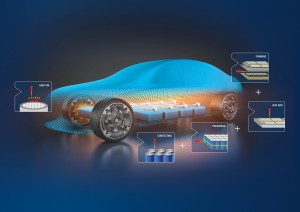 Precitec is a global leader in high-end laser cutting solutions, especially in China, where the company employs 200 people. In laser welding, Precitec is engaged in additive manufacturing, producing intelligent processing heads and welding monitoring systems for quality control. Antonio Raspa, EPIC´s Senior Photonics Program Manager, talked to Klaus Loeffler, Managing Director & Chief Sales Officer at Precitec to learn about his path to managing this global company.
What´s the background to your appointment as Managing Director & Chief Sales Officer at Precitec?
In 1986, I was one of the first to study laser technology at the newly founded Laser Institute at the University of Stuttgart. At that time, I was keen on long distance running and a member of the German national team, so I set up a sports store, which was my introduction to selling. After graduating in 1991, I went to work for TRUMPF Laser Systems in Ditzingen as a Laser Development Engineer working on the development of CO2 resonators, systems, and applications. In 1995, I was asked to relocate to the USA to start laser sales in North America.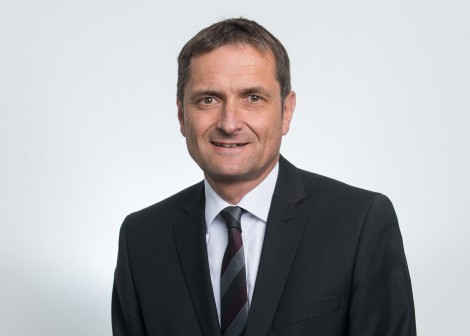 I started with just myself and 20 brochures, and after one year I luckily managed to secure a contract for 50 lasers for a customer in the automotive industry. Due to the ongoing success, we were able to build up the TRUMPF Laser Technology Center in Plymouth from scratch. Eight years later, we had a staff of 50 employees. I decided to go back to Germany as Head of Joining for Volkswagen AG, which had just bought 400 lasers and needed someone to get them installed and the application dialled in. I worked on the development of all joining methods like laser welding, brazing, cutting, resistant spot welding, adhesives, and product development. I learned a lot at Volkswagen, and in 2007, and became Secretary of the Executive Board of the Laser Institute of America, which enabled me to develop more contacts in the U.S. In 2010, I went back to TRUMPF in Ditzingen as Head of International Sales for their laser group. I stayed at the company for the next 14 years, and in 2014 became Managing Director of TRUMPF´s Business Field in Lasers and Electronics, where I was responsible for sales and services. I then spent one year as Chief Sales Officer for Von Aredenne in Dresden, a manufacturer of equipment for vacuum coatings, and in January 2022 was appointed Managing Director & Chief Sales Officer at Precitec, a family-owned company based in Gaggenau, Baden-Württemberg, Germany, specializing in optical 3D metrology, laser cutting and laser welding.
How is Precitec structured and what are your main markets?
Precitec is a value-driven family company that was founded in 1971 with 10 employees and has since grown to 760 employees. With an average annual sales growth of 17%, Precitec has a global presence for its customers, including China, Japan, Korea, Taiwan, the USA, and Europe.
Precitec also supplies systems for 3D metrology, including non-destructive optical metrology for a wide range of industries, including semiconductor, medical and e-mobility. For example, point sensors are used not only to measure battery foils but also to monitor the quality of beer and champagne bottles.
Our focus on innovation and can-do attitude are the cornerstones of our trade as a reliable and long-term business partner.
How do you see the future for Precitec
The goal now is to grow the company, make it even more international and find new businesses new applications for our core technology. The future for lasers is in automotive e-mobility, particularly for batteries. In this context, we are developing self-controlled welding and cutting processes based on integrated electronics and AI. In welding, we have to measure the gap, adjust the beams, and use different frequencies. A self-controlled process will save a lot of electrical energy, open tolerances of the parts, reduce manufacturing costs, and most importantly lower our carbon footprint.
Currently, if you buy a flat sheet laser cutter you can only use it to cut flat sheet and my personal dream is to develop one big universal laser machine that can do any manufacturing process.
What are the main challenges for the future?
For Precitec, innovation is the key. Working on new projects is challenging because they always carry a certain amount of risk. Unlike a multi-billion-dollar company, we have to select carefully where we invest our resources. Fortunately, up to now, we made the right decisions.
In relation to the wider laser technology community, there is the challenge of promoting laser technology to new industries. While the current laser community is great for discussing problems, finding solutions and new applications, we need to enrich our community by bringing in users from all the different industrial areas, e.g., dishwasher manufacturers, so we can widen the technology. EPIC and other industrial associations are doing a great job in this respect and hey have my full support.
Looking back on your career, what has been your best learning experience?
My best learning experience was when I had to help at the service department by going to customers solve any problems and to make sure that the systems were running properly. This was a really good experience in understanding what the customer really needs. The customer wants to be able to sleep at night, be successful and make money. Whatever you do in front of a customer has to materialize and you cannot promise him something that you cannot live up to. Working with customers in this way means getting your hands dirty but it is the only way to know what you must focus on in R & D later.
What can be done to motivate young people to study photonics?
My daughter, who is in the ninth grade at school, is really interested in programming robots because they are working with real robots, and she is not just sitting on her desk learning theory. What we need is a kind of laser experimental kit that can be used in schools to teach physics because we have to involve children at an early age. Waiting until children turn 18 or when they leave university and then asking them to think about a career in photonics is too late. For this reason, universities should open up their doors once a week to just talk with school children and show them how lasers work and allow the children to play around with them and do experiments. I went to my kids´ school and gave a class on laser technology just showing them pictures and videos so they can see the benefits of laser technology. Since one of my friends has a laser job shop in town, so for one of the classes we gave the children a tour of the company to see lasers in action and encourage them to think of photonics as a future career.
As for university education, I think the trend in Europe towards more specialisation is not a good preparation for a career in photonics. When I was at university, I started with mechanical engineering and then moved into physics by studying lasers. The problem now is that courses are so diverse and specific that they're not deep enough anymore to understand all the basics of deep tech.