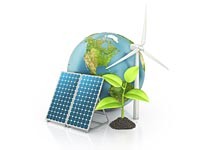 In response to the continued high number of persons infected with the coronavirus (COVID-19) in Brazil and worldwide and the associated restrictions, the organizers of The smarter E South America – Solar Promotion International GmbH (SPI), Freiburg Management and Marketing International GmbH (FMMI) and Aranda Eventos & Congressos Ltda. (ARANDA) – have decided to postpone the event, which had originally been set to take place August 24-26, 2021. The health of the exhibitors, partners, visitors, and employees as well as the population are of the highest priority for us. Under the given circumstances, the decision was also made taking into consideration that in the period up to October the vaccination activities that are currently starting, have a stronger effect on participation and travel opportunities.
The smarter E South America 2021 is now set to take place in Expo Center Norte from October 18-20, 2021. The exhibition venue, booth number as well as area of exhibitors will remain unchanged. Furthermore the Intersolar Summit Brasil Nordeste, initially scheduled to take place in Fortaleza, Brazil, March 24-25 will be postponed to June 9-10, 2021.
With three parallel energy exhibitions, The smarter E South America is LATAM's innovation hub for the new energy world. It takes a comprehensive approach to the topics of the energy system transformation by presenting cross-sector energy solutions and technologies. The smarter E South America creates opportunities to address all key areas along the value chain. Focusing on the generation, storage, distribution and use of energy and the ways in which these aspects interact and can be intelligently combined, The smarter E South America brings together international stakeholders of the energy future from across the world's most influential markets.
The smarter E South America will take place at the Expo Center Norte in São Paulo, Brazil, on October 18- 20, 2021, bringing together the following events:
• Intersolar South America – The Largest Exhibition and Conference for the South American Solar Industry
• ees South America – South America's Hot Spot for Batteries & Energy Storage Systems
• Eletrotec + EM-Power – The Exhibition for Electrical Infrastructure and Energy Management In addition to sector coupling and decentralization, digitalization is a central element of the new energy world.
The growing demand for integrated and intelligently connected solutions means that companies are increasingly relying on these types of systems and services.