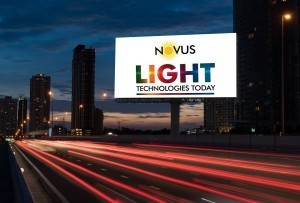 Following a dismal first quarter roiled by the impact of COVID-19, the large-area thin-film transistor (TFT) display market has started to rebound in the second quarter, paving a path for shipments to rise by the slimmest of margins for the year.
Global large-area TFT display panel unit shipments in 2020 are expected to total 771.6 million units, up less than 1 percent from 770.5 million in 2019, according to the Omdia Large Area Display Market Tracker. This total includes both LCD and OLED TFT displays sized 9-inches and larger. The flat growth total for the year reflects the radically varying conditions in the TFT display market and in the global economy in the first half of the year compared to the second.
"COVID-19 seriously impacted both the large-area TFT display business itself and the applications that use these panels in the first quarter, as the pandemic halted or slowed manufacturing in China," said Peter Su, principal analyst, at Omdia. "While China is now recovering from the crisis and production is back on track in the second quarter, COVID-19 continues to impact the market as consumer demand has weakened worldwide. However, lockdown conditions in many regions are spurring a sudden surge in demand for devices like notebook PCs, tablet PCs and monitors. This phenomenon is contributing to a rebound in demand for larger TFT displays starting in the second quarter and gaining momentum in the final six months of the year."
Following a drop of 4 percent on a year-over-year (YoY) basis in the first quarter, global large-area TFT display unit shipments will increase by 5 percent YoY in the second quarter. While this growth is being propelled by demand for IT devices, the LCD-TV segment is actually experiencing slower demand.
"Amid citywide lockdowns in many locations, purchasing a television is not a priority for most people," Su said. "However, these same people increasingly need to buy computers, tablets and monitors so they can work from home or attend online school. This is spurring sales growth for IT-oriented TFT panels."
TV display unit shipments are expected to decrease by 3 percent on a quarter-over-quarter (QoQ) basis and drop by 13 percent year-over-year in the second quarter. In contrast, notebook PC displays are expected to increase shipments by 35 percent QoQ and 18 percent YoY. Monitor display shipments will soar by 19 percent QoQ and by 9 percent YoY in the second quarter.
Chinese panel makers are expected to take the largest market share for both unit and area shipments of large-area TFT displays in 2020. This will mark the first time that these companies will lead the market.
China in 2019 claimed a 40.9 percent of large area TFT display area shipments, along with a 39.9 percent share of unit shipments. South Korea's LG Display took largest share for the area shipments in 2019 with 19.8 percent share, followed by BOE with 19.4 percent.