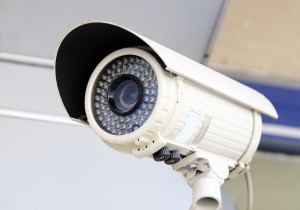 The year 2020 will represent a landmark for the video surveillance industry, with global sales of goods including cameras, recorders, video management software (VMS) and accessories projected to surpass $20 billion for the first time, according to IHS Markit | Technology, now a part of Informa Tech.
Significantly, the world's two largest economies, the United States and China—currently embroiled in a heated trade dispute—are also the two largest players in the video surveillance market. China accounts for approximately 45 percent global sales revenue, ahead of the United States, which is in second place.
Despite the ongoing trade dispute, and industry-specific tariffs and sanctions, the worldwide video surveillance market is forecast to grow by almost 10 percent annually in 2020, with some regional markets, like India and Southeast Asia, expanding even more rapidly.
What will be the leading security technology stories of 2020?
Deepfakes, the 5G revolution and the so-called Artificial Intelligence of Things (AIoT) are just some of the issues discussed in the latest IHS Markit | Technology white paper, titled Security Technologies Top Trends For 2020. This 10th annual white paper is designed to provide guidance on opportunities across the video surveillance landscape.
IHS Markit has identified seven topics that will be important flashpoints for debate and discussion in 2020:
Approaching the 1 billion mark in installed cameras worldwide: What does this mean?
Significant shifts to shake up video surveillance manufacturing
5G promises turbocharged video for the security industry
The uncomfortable truth of deepfake video surveillance
From IoT to AIoT: merging artificial intelligence with the internet of things
Analytics at the edge
Moving the cloud on premise
The IHS Markit | Technology Video Surveillance & Analytics Intelligence Service delivers extensive market coverage of video surveillance equipment and video analytics, with in-depth data and analysis.