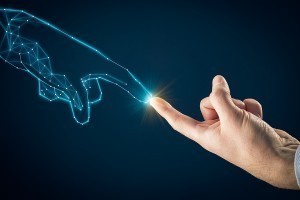 Automate, North America's largest largest automation tradeshow, opens today at Huntington Place in Detroit – the first time in this venue after two decades in Chicago. More than 550 robotics and automation vendors will showcase their latest innovations to an expected crowd of 20,000 people who are looking to automation to help overcome labor shortages, increasing demands, and disrupted supply chains. The show runs June 6-9 and is free to attend for anyone ages 12 and older with an interest in robotics and automation.
Highlights of 2022 Automate Show and Conference
In addition to more than 550 exhibitor booths, Automate offers attendees keynote sessions and panels with industry technology and business experts such as Daymond John of Shark Tank, General Motor's Douglas Stanguini and Boston Dynamics' Marc Raibert, as well as more than 100 educational sessions at the conference (fee required). Other events include:
The Cowen Startup Challenge finals (June 7, 2:30 p.m.)
The International Federation of Robotics Executive Roundtable, "How Robotics and Automation are Transforming the North American Economy (June 7, 10:30 a.m.)
Keynote panel: "How Artificial Intelligence is Powering the Next Wave of Manufacturing, featuring Accenture, NVIDIA, General Motors (June 8, 1 p.m. – 2:30 p.m.)
Workforce Development Day, June 9, offers special opportunities for students
For future employees and innovators—students age 12+ (with adult chaperone present), high school and college students as well as instructors and parents—Workforce Development Day on June 9 offers an opportunity to see the latest automation technologies, talk to developers and hear speakers address exciting career opportunities.
"As the interest in robotics and automation has increased, so have the types of careers available in nearly every industry," Burnstein said. "The options are nearly limitless, and by attending Automate and the activities offered exclusively to them, students can learn about the myriad job opportunities available to them now and in the future."
By attending Workforce Development Day, students can start building a strong foundation for their future. FREE registration allows students to:
Tour the show floor and see all the latest automation technologies on display
Gain actionable insights from industry leaders on how to take advantage of career opportunities
Attend "Why to Choose a Career in Automation," a special session in the show floor theater
FANUC America is the sponsor for the Next-Gen Manufacturing Education Pavilion, which will be open June 6-9. Students can see the latest robot and automation solutions from FANUC and a variety of the company's education partners. In addition, Focus Hope will join the pavilion to showcase its new Training Pathways Program.
"If a student is interested in robotics and automation at any level, attending Automate can be a big step in finding a solid career path in a fast-growing industry," said Paul Aiello, executive director of education, FANUC America. "In one location, students can learn about the career paths vailable to them in robotics and automation while meeting many of the companies looking for the next generation of workers capable of using these technologies."
Automate LIVE adds new layer of social media content in virtual version of Automate Show
In partnership with and hosted by content creators Jake Hall of the The Manufacturing Millennial and Chris Luecke of the Manufacturing Happy Hour podcast, Automate LIVE will stream topics pertinent to manufacturers looking for the latest in automation to help alleviate ongoing labor shortages, increase productivity and succeed in today's competitive environments. Those unable to attend the in-person event can still register here.