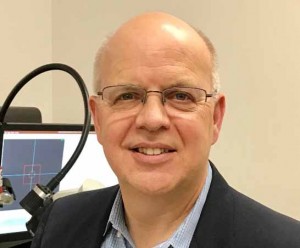 Innovations in Optics, Inc. (IOI) announced the addition of Dennis Donahue as Director of Manufacturing Operations. Dennis will report directly to the CEO, Thomas Brukilacchio.
Dennis bring over 20 years of executive level Operations experience in the development and manufacture of complex products for the medical, biotech, aerospace, optical and industrial instrumentation markets.
Founded in 1993 and located near Boston, Innovations in Optics, Inc. offers high power LED light sources for science and industry that provide maximum photon delivery, illumination uniformity, and stable optical power. Products offer system-level advantages over lasers and arc lamps in OEM equipment for many applications. Available LED wavelengths range from the UV through the near-infrared, including broadband white and multiband options. System accessories include thermal management devices, wire harnesses and driver/controllers. UV LED products support photomask exposure, direct image writing, 3D printing and photocuring. LumiBright is a trademark of Innovations in Optics, Inc.