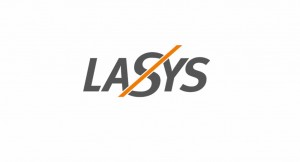 LASYS, the international trade fair for laser material processing, will be taking place from 16 to 18 June 2020 in Stuttgart for the 7th time already and will once again be "the place to be(am)". During one of the first marketing workshops, the LASYS trade fair committee came together with Messe Stuttgart to discuss their future communications approach for the event. "LASYS, as an international trade fair for laser material processing, is aimed at industrial users, and since 2008 has developed to become an absolute must-attend event for the sector," explains Gunnar Mey, Department Director for Industrial Trade Fairs at Messe Stuttgart. "Our visitor survey in 2018 showed that more than 70 percent of our trade visitors are now using laser technology and are coming to the trade fair for a specific purpose. This, of course, has an influence on how we market the event," continues Mey.
During a workshop with Coherent | Rofin, EMAG, IPG Laser, SITEC, Trumpf, as well as the IFSW at the University of Stuttgart and the VDI Technology Centre – all members of the LASYS trade fair committee – there was an even greater emphasis on networking with the exhibitors. Together with Messe Stuttgart, the marketing managers discussed which themes could be used to specifically target the various user groups and how Messe Stuttgart could better support the exhibitors when it comes to preparing for the exhibition and the management of customer invitations. Initial plans for a joint, coordinated communications campaign for LASYS 2020 as "The place to be(am)" were the focus of the marketing workshop.
Registration phase has started
The registration phase for LASYS 2020 has already begun. In June 2020, leading national and international manufacturers will once again meet with business partners to discuss specific tasks and individual requirements for laser system solutions and applications. Trade visitors, willing to invest as newcomers to laser material processing or who are looking to further develop their own laser systems, are generally impressed with the standard of quality, productivity and efficiency of the laser. Companies interested in taking part will find all the information they need at www.lasys-messe.de/aussteller-werden.