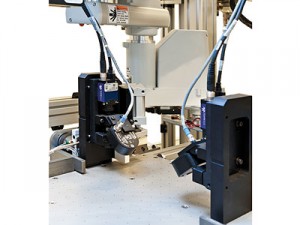 Novus Light Technologies Today provides first-hand insight into what drives the leading companies in the industries that make up our market. Anne Fischer, Managing Editor, had the opportunity to interview Patrick Myles, Vice President of Business Development and Communications at Teledyne DALSA, a leading digital imaging and semiconductor company serving the machine vision, factory automation and medical imaging industries.
Novus Light Technologies Today: How did Teledyne DALSA's business develop in 2012?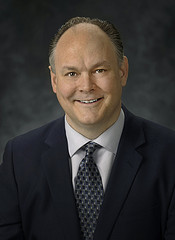 In general 2012 was a good year. The first half was strong, but in the second half we felt some of the impact of the fiscal crisis in Euro zone and the US fiscal cliff. Just in the last month, however, we've seen leading economic indicators improve in the US and in China, and we've read about improved sentiment in the Euro zone. We're also seeing positive indicators from our customers and we're becoming more optimistic about our prospects in 2013. Teledyne DALSA is quite diversified, however, we do benefit when economic output and capital equipment spending increases – if the economy is doing well, then we do well.
NLTT: With Teledyne DALSA being so involved in both CCD and CMOS, you are in a unique position to assess the strengths of each. Would you say that the technologies are still holding somewhat of a rivalry or has each settled into its own niche?
It really depends on the application. There is no question in the machine vision area that much of the market is moving over to CMOS devices. They can run with less power, operate at higher speed and can include more functionality on the chip. At the same time, we have some areas at the high end of the digital imaging market that require image quality and functionality that you can only get from CCD. Our legacy has been on the CCD side, but for 15 years or so we've been working on CMOS as well. The majority of our products that come out now are CMOS.
NLTT: Has the market changed for either CCD or CMOS in recent years and are there new trends in either area?
We can fine tune the performance of the chips that go into our cameras, which adds more value for our customers.
The biggest trend on the CMOS side is the proliferation of camera vendors, which gives more choice for OEM customers. A lot of vendors out there can gain access to off the shelf CMOS image sensors and build cameras. A strong advantage Teledyne DALSA has is we design our own image sensors whether they are CCD or CMOS. We can fine tune the performance of the chips that go into our cameras, which adds more value for our customers. Whereas, if you buy off the shelf sensors you are limited by the features that are in the sensor. That sometimes makes it difficult for vendors to differentiate when the image sensor inside their cameras are the same as ten of their competitors.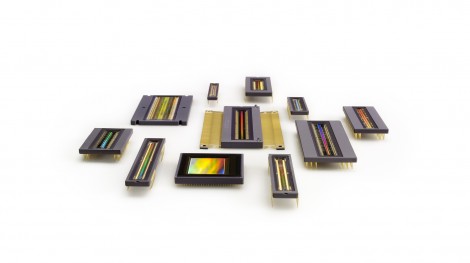 NLTT: Bilinear color in the machine vision industry appears to be a new trend. What has changed in that market that is opening it to color?
Reproducing accurate color during manufacturing has simply become a more critical quality attribute. At the same time, inspection technology has become more affordable and can capture at higher speed with greater color fidelity. Our latest color camera, Piranha 4, is CMOS-based and it is designed to have excellent color reproduction—and it can capture at very high speeds. We're able to put these cameras into applications where the products are produced with high throughput. By performing color inspection at high speed, our OEM customers can lower the cost of production and at the same time improve quality.
NLTT: What's on the horizon for new products from Teledyne DALSA?
We just did the VISION show in Germany and the ITE show in Japan where we announced a number of cameras, both area scan and line scan. In 2012 we introduced more products than ever before. Now we're getting them into production and into the hands of our customers.
NLTT: Will there be any new markets for you in the coming years?
Yes, if you look at Teledyne DALSA's business in general, the core has traditionally been in the machine vision area and other digital imaging areas. But one area in particular that is growing for us is medical X-ray imaging. We offer dynamic CMOS flat X-ray detectors that are able to capture high quality images in real time with low X-ray dose. We are now seeing considerable growth in this area.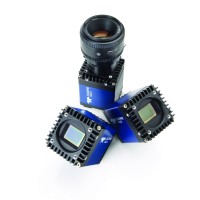 We're also starting to focus on moving into the infrared spectrum and working to develop micro-bolometers for long wave infrared imaging (LWIR). Infrared cameras based on these devices can be used in applications such as fire-fighting, thermography, defense and industrial. It's an exciting area and leverages our unique MEMS capabilities at our semiconductor foundry in Bromont, Quebec. We recently worked with IBM Canada and the University of Sherbrooke, and together with support from the Quebec and Canadian governments became founding partners in the MiQro Innovation Collaborative Centre (C2MI) in Bromont. The C2MI is now one of the world's leading centers dedicated to rapid commercialization of microelectronic products.
NLTT: And what about regions—where has the company been focused and will that be changing?
Half of our business is in Asia and the other half is split almost evenly between North America and Europe. Our biggest growth area is Asia and in particular China. As manufacturing increases for international and domestic consumption in China, it has resulted in a demand for factory automation. We expect that area to continue to be strong.
NLTT: What is your forecast for 2013 for your total business and for the specific industries you serve?
Medical x-ray imaging is an area in which we're expecting growth.
We hope the recent improvement in market sentiment will continue. In general we expect the demand for capital equipment and factory automation to increase in 2013. Medical x-ray imaging is an area in which we're expecting growth. It's an area where we have leadership and expect it to develop nicely. MEMS has been growing 15 to 20% a year and we're one of the top MEMS pure-play foundries in world, and these devices are everywhere from cell phones to game controllers to automobiles. We expect to benefit from that trend.
Written by Anne Fischer, Managing Editor, Novus Light Technologies Today.