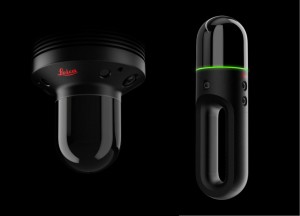 Leica Geosystems, part of Hexagon, today announced two more BLK products have been recognised by CES as part of the annual CES Innovation Awards, the series' fourth appearance since 2017 in the annual awards programme.
For the 2020 awards, the Leica BLK2GO was named a CES 2020 Best of Innovation Award Winner and the Leica BLK247 was named a CES Best of Innovation Award Nominee, both in the category of Digital Imaging and Photography. Previous BLK products that have been named by the CES Innovation Awards include the Leica BLK360 as a CES 2017 Innovation Award Nominee, and the Leica BLK3D as a CES 2019 Innovation Award Nominee.
An annual programme that celebrates outstanding design, the CES Innovation Awards recognises honourees across 28 product categories. An elite panel of judges, including designers, engineers and members of the tech media, reviews submissions based on design, functionality, consumer appeal, engineering and how the products compare with competition. Those products recognised as the Best of Innovation honourees received the highest ratings in their respective product categories.
Iconic design combined with powerful performance
The BLK series is a collection of reality capture, scanning and photogrammetry hardware and software. The Leica BLK2GO is the industry's first wireless handheld imaging laser scanner. It allows users to scan spaces, structures and objects simply by walking through the space while holding the lightweight device.
The Leica BLK247 is a first-of-its-kind reality capture sensor that offers continuous 24/7 monitoring of buildings and change detection within spaces. It does this using LiDAR, 3D digital fencing that creates digital barriers around a space, and continuous scanning. Designed with situational awareness in mind, the BLK247 is capable of differentiating between still and moving objects and is ideal for locations that must be continuously monitored and protected.